Paralympic Committee conducts athletics tests for players with disabilities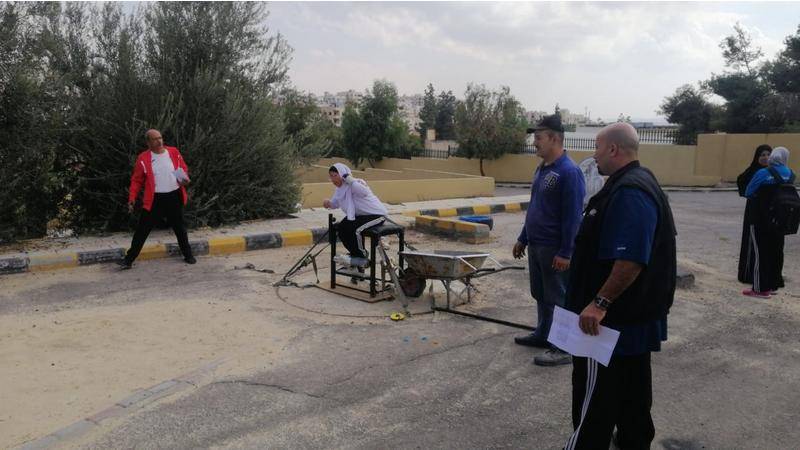 Al-Anbat -
Al-ANBAT - Abdullah Dabash
On Tuesday, the Jordanian Paralympic Committee conducted technical tests in athletics for players with motor and visual disabilities, with the aim of classifying local players and ascertaining their numbers to give them the opportunity to represent national teams in Arab, regional and continental tournaments.
According to the Commission's statement, players from clubs, Almostakbal, Alwafaa, Alshouala for the blind, Alataa Jordanian for the blind and the national club participated in the tests on the Commission's grounds.
The tests were supervised by the Paralympic Committee's Director of Sports Activity Jasser Nwiran, Ahmed Haysat (Department and Organization), Coaches Mohammed Al-Mahrassis and Nasser Al-Khawaja, as well as the coaches of the participating clubs, the governors of the Jordanian Athletics Federation, Hatem Al-safadi and Jamal-Al mallah.
The track races will be held on Thursday, 10 November at the University of Jordan.