The Minister of Development discusses cooperation in the field of social protection with the Emirati ambassador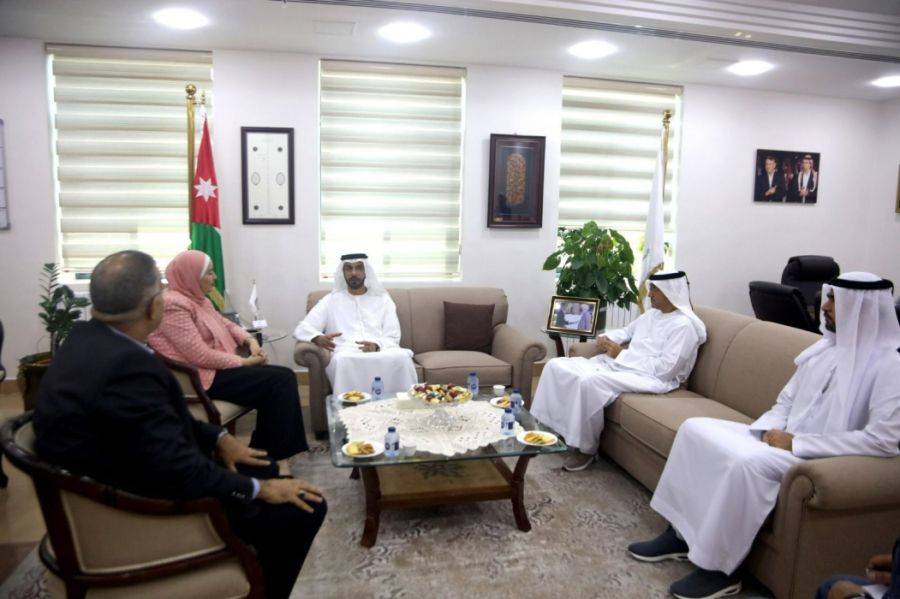 Al-Anbat -
Alanbat - Rana Amara
Her Excellency Wafaa Bani Mustafa, Minister of Social Development, discussed with His Excellency Sheikh Khalifa bin Mohammed bin Khaled Al Nahyan, Ambassador of the United Arab Emirates in Amman, cooperation between the two brotherly countries in the fields of social care.
During the meeting held at the Ministry, Bani Mustafa praised the depth and strength of the fraternal relations between the two brotherly countries, the foundations of which were strengthened by His Majesty King Abdullah II bin Al Hussein and his brother, His Highness Sheikh Mohammed bin Zayed Al Nahyan, President of the UAE.
She reviewed the efforts made by the government to improve social protection services, through several aspects, including linking the social protection strategy to the paths of administrative, economic and political modernization, in a way that contributes to providing the best social care services.
Bani Mustafa also referred to the qualitative contributions of the charitable initiatives offered by the UAE in Jordan, in supporting efforts to alleviate the suffering of the target groups, especially refugees.
For his part, the Emirati ambassador expressed his deep thanks and appreciation to the Ministry of Social Development and the Jordanian government for the good cooperation, coordination and great facilities provided to the country's embassy in Amman, which effectively contributed to the success of all charitable and humanitarian projects and programs offered by the UAE in Jordan.
The Emirati ambassador also praised the Jordanian experience in the field of providing social services to beneficiaries of the Ministry's services, especially programs related to refugees, expressing his hope to expand the areas of cooperation in order to achieve the desired goals that serve the interests of the two brotherly countries.
The meeting was attended by the Secretary General of the Ministry of Social Development, Mr. Mansour Ishaq Suleiman, Advisor to the Head of the Diplomatic Mission, and Mr. Fahd Munir Al-Otaibi, Head of the Political, Media and Public Diplomacy Affairs Department at the UAE Embassy.