Jordanian Companies Participate in COMEX Technology Show 2023 in Muscat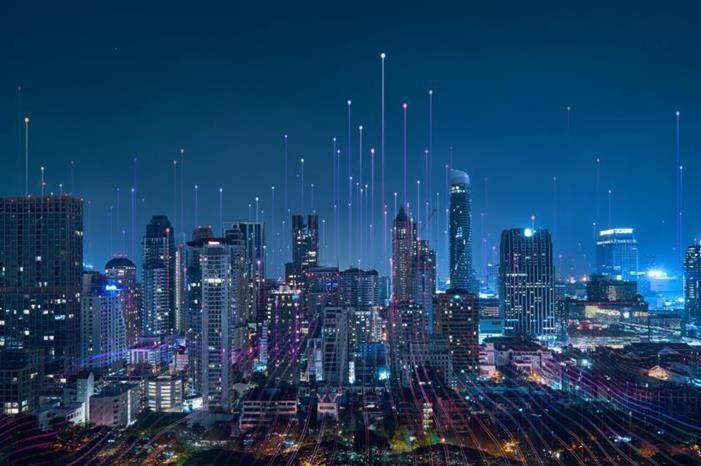 Al-Anbat -
Al-Anbat- Seham Qasem
The Information and Communications Technology Association of Jordan ("Int@j") announced the organization of the first Jordanian pavilion at the COMEX Technology Show 2023 in the capital of Oman, Muscat, from 22 to 25 May, with the support of USAID Business Growth Activity.
"Int@j," said in a statement Today, that the Jordanian pavilion will include 8 Jordanian ICT companies as part of its ongoing efforts to explore new markets for Jordanian products and business solutions and exchange experiences with companies participating in the global arena which is expected to exceed 500 companies in the presence of selected eminent persons, strategic leaders, entrepreneurs, and investors.
The show discusses new levels of technological progress, especially in the areas of medicine, mobility, robotics, advanced and applied artificial intelligence, 5G, the internet of things IoT, 3D printing, cybersecurity solutions, drones, and e-commerce, along with e-government, programming, gaming, banking, and financial technology.
In the same context, data from the Market Study Unit of the "Int@j" Association stated that 90% of Omanis use at least one social media platform.
The Executive Chairman of "Int@j", Eng. Nidal Al-Bitar, said that the participation comes within the great desire of Jordanian companies to take advantage of the commercial and technical opportunities offered by this pioneering show and to enhance cooperation with Omani start-ups and existing Gulf and international companies.
He referred that the Jordanian pavilion is expected to grow spending on technology in Oman to $3.5 billion by 2026 according to figures from the company "ICD" Research.
He added that the Oman Vision 2040 aims to enhance the technological and communications capabilities in the Sultanate, achieve digital transformation, invest in infrastructure development, individuals, and systems, and use artificial intelligence and cybersecurity solutions.
Al-Bitar explained the importance of the pivotal step in strengthening Jordanian companies' status as one of the major players in the technology sector in the region which underscores the leadership spirit of Jordanian companies in the field.
He thanked USAID Business Growth Activity for supporting companies by providing many technical services which included preparing marketing material for companies and contributing to the cost of participating in the show as well as covering the fees of participating companies at the "Market Study" Int@j platform.
USAID Business Growth Activity aims to support SMEs in Jordan, improve their productivity, support their competitiveness, create employment opportunities, and promote innovation which contributes to supporting Jordan's economic growth.
Furthermore, the 32nd edition of the COMEX show is expected to attract thousands of visitors over four days as COMEX will be one of the largest ICT and consumer electronic shows in the region, bringing together the world's largest and most powerful brands to deliver state-of-the-art products and services to visitors.