Oil prices fall ahead of US inflation data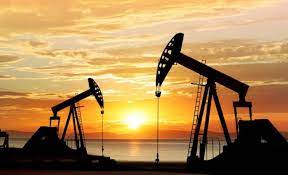 Al-Anbat -
Al-Anbat-Malik-Albream
Oil prices fell in early trading on Tuesday, amid cautious markets ahead of the release of US inflation data for April, which will play a role in the Federal Reserve's next decision on interest rates.
According to Bloomberg Economic News, Brent crude fell 31 cents, or 0.4 % , to $76.70, and West Texas Intermediate crude fell 23 cents, or 0.3 % , to $72.92.
Markets await US consumer price inflation figures for April, scheduled for Wednesday, in anticipation of any indication of the next rate decision.
A round of voluntary cuts announced by some members of the OPEC+ alliance, which will hold its next meeting on the fourth of next June.