Research Cooperation between the Jordanian News Agency Petra and Orange Company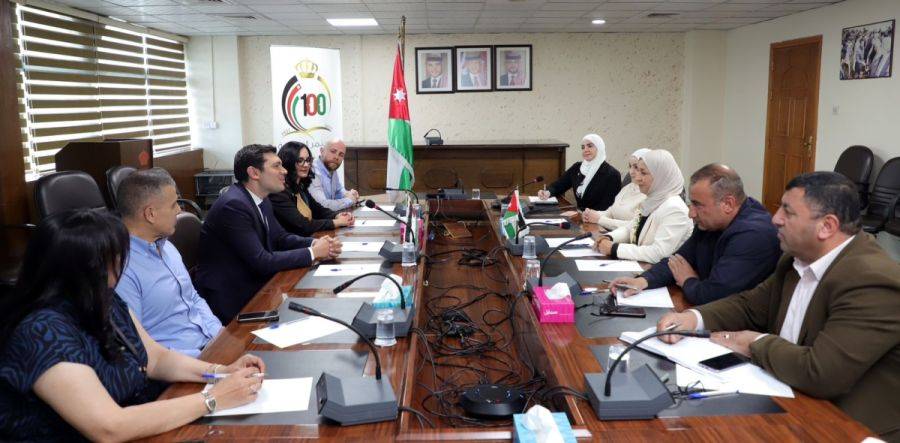 Al-Anbat -
Al-Anbat- Seham Qasem
The Director General of the Jordanian News Agency (Petra) fellow journalist Ferooz Al-Mbaydeen and the CEO of Orange Company, Philippe Mansour, and his accompanying delegation, discussed the mechanisms of cooperation in many areas, especially those related to applications that support its media product, in keeping with the global technological development.
This came during the visit of an Orange Jordan Company delegation to the Agency, which included the Executive Director of the Institutional Liaison and Sustainability at Orange Jordan Company Eng. Rana Al-Dababnah.
Al-Mbaydeen expressed Petra's appreciation for the Company's role in developing its strategic partnership with the Agency, particularly regarding technological and technical aspects.
In turn, Mansour, who has recently taken office, emphasized that the Orange Company is keen to develop its cooperation with Petra, especially in the field of application software development.
It is noted that Mansour has previously been part of Orange's global family with considerable and diverse experience in many sectors gained through his career and previous positions in several high-level institutions and bodies. Several Petra directors attended the meeting.