The collapse of the shares of the largest German bank in light of concerns about the stability of the European banking sector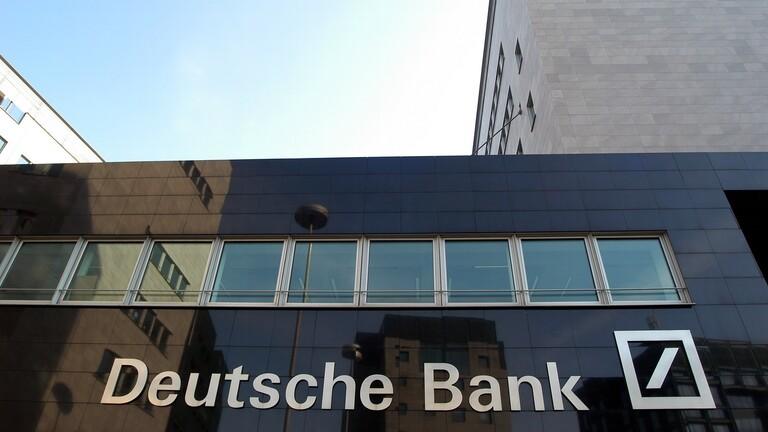 Al-Anbat -
Raghad Saad
The attention of the markets and investors turned to "Deutsche Bank", which is the largest German bank, after its share fell in the current period in light of concerns about the stability of the European banking sector.
And the economic agency "Bloomberg" stated that the share of "Deutsche Bank" was subjected to severe pressure after the high cost of insurance against default risks for the German bank.
On Friday, by 14:51 Moscow time, the German Bank's shares fell, by 13.15%, to 8.11 euros, and before that, the share had recorded 7.99 euros, which is the lowest share price in nearly 5 months.
On Thursday, "Deutsche Bank" shares ended trading in the US markets, with a sharp decline of 6.13%, to $9.65, according to Bloomberg agency data.
The stock has been subject to a wave of decline for several days, and in an attempt to instill confidence, the German bank, which has achieved a recovery in recent years after a series of crises, announced today that it will buy back bonds of the second degree ahead of schedule, but the move did not contribute to supporting the stock of the German bank , which continued to decline today.
In addition to the decline in "Deutsche Bank", shares of "Commerzbank", "Credit Suisse", "Societe Generale" and "UBS" also fell by more than 5% each during Friday trading.
Regarding the decline in Deutsche Bank shares, FlowBank chief market strategist Paul de la Baume commented on this, saying: "It is a clear wave of selling in the market when the market sells and then questions are asked later. Traders do not have the desire to take risks to hold positions during the weekend, in Shadow of banking risks and what happened last week with Credit Suisse and the regulators.
Global financial markets in general and the US in particular are experiencing turmoil in light of concerns about the future of the banking sector, and this comes after the recent collapse of two banks in the United States, namely "Silicon Valley" and "Signature", while in Europe, "UBS" bank acquired its competitor, the main "Credit Suisse" troubled in Switzerland.