US banks' shares rebound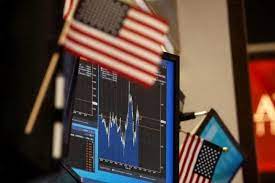 Al-Anbat -
Al-Anbat - Seham Qasem
The rebound of banks' shares has led to a rising in US shares when concerns about the stability of the banking system fell somewhat and investors turned their attention to the Federal Reserve's policy meeting.
The First Bank shares rose more than 30 percent on Tuesday after a big loss on Monday.
The US Treasury Secretary Janet Yellen said that the federal government could intervene to protect depositors in additional banks if regulators see the risk of scrambling the banking system.
Yellen's remarks came during a gathering of the American Bankers Association, as she and federal officials try to boost confidence in the US banking sector after the collapse of Silicon Valley Bank and Signature Bank.
The federal government has used procedures to reassure depositors, including the establishment of a new Federal Reserve Lending program to allow banks to meet withdrawal requests.
The Federal Reserve (Central Bank) will meet on Wednesday and it is scheduled to make an announcement on raising interest rates.
In addition, the DOW JONES index Industrial Average rose more than 250 points before today's close to 32.495, while the ( S&P500) index rose nearly 40 points to reach 3.996, whereas the Nasdaq index, which focuses on heavy technology also rose 165 points to reach 11.844.
Western Texas' crude oil price, on the New York financial market, rose by approximately $2 to $69 per barrel.