Bankers from Lebanon assign Talal Abu-Ghazaleh to travel abroad to enforce their rights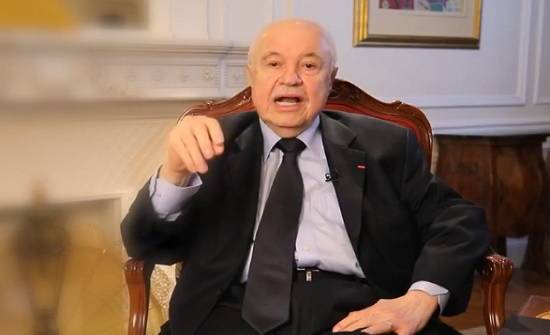 Al-Anbat -
Al-Anbat-Mays Alshawabkeh
"Corruption, fraud, and money smuggling"
"And a crime against humanity in money"
The prescribed robbery of Lebanese bank depositors' funds caused Lebanon to fall into a deep financial, economic, and social catastrophe that had an impact on the entire country and its residents abroad. With the blessing and support of His Excellency the Minister for Displaced Persons Issam Sharafuddin, who made efforts in this area, the Lebanese Depositors' Association and the United Depository Front have given His Excellency Dr. Talal Abu-Ghazaleh permission to lead the depositors' movements and work within the law in order to demand and collect their frozen funds and their accumulated interest that have been sitting in Lebanese banks for a numberv.
In a letter to Abu-Ghazaleh, the Assembly noted that more than 500,000 Lebanese depositors had streamlined the process for retrieving the money that had been forcibly held in banks. The Assembly also praised Abu-national Ghazaleh's and international efforts in this area, as well as his reputation and relationships with the UN, the World Bank, and the International Monetary Fund.
As a result, Dr. Talal Abu-Ghazaleh has paid for a team of lawyers in Lebanon, France, and Jordan to conduct the necessary research to describe the crimes committed against depositors and to take the appropriate legal action in Lebanon and Europe as well as before all international judicial authorities and human rights organizations.
The legal team of Dr. Abu-Ghazaleh has started to compile data and describe the social and humanitarian circumstances of those impacted by the crime of deprivation of deposits. In order to recognize and categorize criminality, the Group has also researched judicial provisions and international agreements, particularly the Genocide Convention, the Rome Convention, and the Convention against Corruption and Money-Laundering.
In Lebanon, France, the United Nations, and any other State party to the proceedings, the Panel will launch a class action lawsuit once the proper paperwork has been completed, alleging corruption, money-laundering, and smuggling in addition to being a global financial crime against humanity.
They emphasized that they had always regarded Abu-Ghazaleh as Lebanon's righteous son who was and is standing by that country and its people in the most trying of circumstances. The depositors also expressed their gratitude and appreciation to Abu-Ghazaleh for his prompt response to their appeal and for covering the full costs of all depositors' legal proceedings at his own expense.