The Ukraine-Russia crisis and its effects on Jordan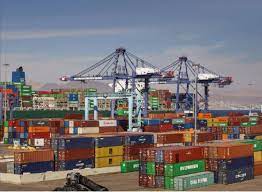 Al-Anbat -
Al-Anbat-Saba' Alsukkar
Translated by:Mays Alshawabkeh
The 10 top-secret documents, which date back to when Joe Biden served as Vice President under Barack Obama from 2009 to 2017, were found in his former office. They contain US intelligence notes and briefing materials on subjects like Ukraine, Iran, and the United Kingdom.
These documents, according to military and political specialists, were planned before the present Russian-Ukrainian crisis began.
With the cost of the war in Ukraine estimated by news agencies to be $2.8 trillion, this crisis has had a significant negative influence on the world economy, aggravating the negative effects on most industries.
Jordan has been notably affected by the Ukrainian crisis in terms of its economy and commerce since it buys the majority of its wheat and barley requirements as well as its oil from foreign markets. Jordan also imports a lot of items from Ukraine, whose exorbitant costs for both commercial shipping and international services have led to considerable protests.
Although Jordan does not support wars, disputes, or crises, economic analyst Husam Ayyash stated in comments to "Al-Anbat" that the suspension of some imports following this crisis contributed to the increase in exports of some domestic goods to the world. He also noted that the benefit to Jordan from the Russian-Ukrainian crisis was linked to chemicals exported by the Kingdom as well as potash, phosphate, and fertilizer, which produced noticeable results during the crisis.
In addition to gaining more quotas in the markets it works with, Jordan has expanded its market reach by exporting these goods to previously untapped markets. The fact that Jordan's economy has reaped many benefits from this suggests that it is a significant foreign exchange return on the local financial market. Which should be based on investments outside of this issue rather than how the Russian-Ukrainian conflict is currently playing out.
In a similar vein, the crisis contributed to high global inflation that was caused by supply-chain disruptions, particularly for food and energy prices. According to the World Economic Outlook, rates will reach 5.7% for advanced economies and 8.7% for emerging and developing economies in 2023.
According to AFP, among those nations, the United States is still below the inflation risk of roughly 6.5% as of the end of last year, despite trying to control inflation by boosting interest rates.
Jordan increased interest rates to combat inflation, which reached 4.23% in 2022, in a same manner to how the United States did so in order to avoid having to cut tunnels. The International Monetary Fund (IMF) claims that inflation is harming the poor, particularly in the Middle East and North Africa, and reversing years of progress made in eradicating poverty. The present slowdown in global economic growth was caused in part by higher interest rates. The world economy will expand by 2.7% in 2023, down from the 2.9% originally predicted. Advanced economies' growth will slow to 2.4% in 2023, while emerging and developing nations' growth will accelerate to 4.4%.
The IMF predicts that in 2023, the US economy would increase by 2.3%, China by 5.1%, and Jordan by 2.7%, according to the World Economic Outlook.
It is important to note that, according to the British Economic and Business Research Center, the world is currently experiencing a recession as a result of high interest rates that have increased the cost of borrowing and central banks' attempts to combat inflation by shrinking a number of economies.