Volunteering is completely absent from universities, and there are requests to promote it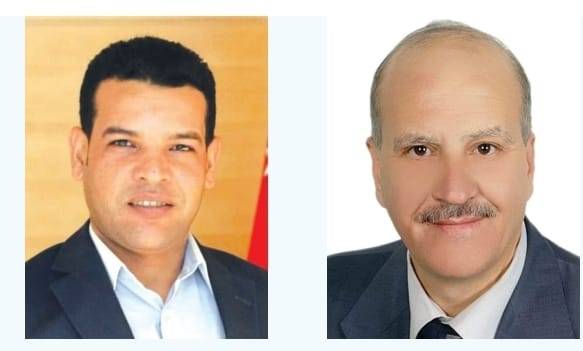 Al-Anbat -
Al-Anbat- Shatha Hatamleh
Translated by:Mays Alshawabkeh
Shakhanbah urges the promotion of a culture of voluntarism
Al-Khza'i: Boosts student performance
In the majority of Jordanian universities, where most students are more interested in the theoretical side of things than extracurricular activities, the concept of volunteering is practically nonexistent.
University students claimed that they engage in volunteer work outside of the classroom with particular organizations and advocated for the promotion of a culture of volunteerism inside the university as a necessary requirement because volunteering enables them to interact with all societal groups and fosters a sense of civic responsibility.
They emphasized in special statements to "Al-Anbat" that volunteering within universities fosters the love of doing good and providing everything that is beneficial to society, and strengthens their personality and the love of volunteering without material support to help others, as well as their ability to understand social groups and feel accountable for any work they volunteer.
They demonstrated that volunteering leaves a good mark on the community, enhancing people's sense of humanity, increasing their knowledge in interdisciplinary fields outside of institutions, assisting them in engaging in society, and providing them with new opportunities.
They emphasized that while there was no volunteer work directly related to their academic studies, some university professors were presenting volunteer ideas to students in their individual capacities. They also noted that if there had been volunteer work on one occasion, some students had participated in it when a course titled "Community Service" was offered to graduates.
Dr. Ziad Shakhanbah, an academic journalist, urged universities to prioritize extracurricular activities in addition to academics, noting that volunteering strengthens a student's personality beyond what can be achieved through academic work alone and that many graduate students have weak personalities as a result of the university's emphasis on theoretical study alone and lack of interest in extracurricular activities.
The student's ties to society were strengthened by volunteering. Students today were cut off from the world outside of their universities. Young people in universities were driven by volunteerism to be justifiable on a variety of issues requiring correction or participation.
The majority of volunteerism at universities is personal and individual organization by students, he noted. He continued by saying that social media sites facilitated participation in volunteerism and promoted it by organizing initiatives through pages created on social media and students became encouraging one another to do volunteer work.
Shakhanbah made reference to the volunteer work that certain colleges have implemented, and he called for voluntary acts to be connected to teaching courses by doing an activity or obligation. The Deanship of Students' Affairs should organize ceremonies for national occasions and encourage students to take part in them, as well as promote volunteerism both inside and outside of colleges.
He highlighted the underwhelming results of university public relations departments in promoting a culture of volunteerism, emphasized their networking with government organizations, and sent a group of students to take part in their events.
In a similar vein, sociology professor Dr. Hussein Khza'i stated that volunteering is crucial because it improves students' effectiveness, social interaction, and familiarization with one another. He also added that volunteering helps students provide services for the organizations in which they work and strengthens their sense of belonging.
It was crucial for students to volunteer during their undergraduate years so they could fill their free time with worthwhile labor, gain new talents, and develop constructive social skills away from violence, isolation, and loneliness.