Qatar hosts the International Conference on Translation with the participation of Jordan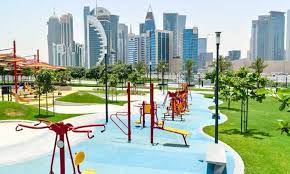 Al-Anbat -
Al - Anbat - NEVEEN - AL- JARRAH
Jordan is participating in the activities of the International Conference on Translation, which will be hosted by Doha on the 28th of this year, under the title "Translation and Problems of Acculturation", which is organized by the Arab and International Relations Forum, with the participation of academics and translators from various countries of the world.
The conference is held in conjunction with the awarding ceremony for the winners of the Sheikh Hamad Award for Translation and International Understanding, which takes place the day after the conference.
A statement by the Board of Trustees of the Sheikh Hamad Award for Translation and International Understanding stated today that the Steering Committee of the Award received this year a group of nominations distributed to Qatar, Spain, Jordan, the Emirates, Algeria, Saudi Arabia, Sudan, Somalia, Iraq, Kuwait, Germany, Morocco, and the United Kingdom. The United States, Italy, Turkey, Tunisia, Niger, South Africa, Oman, Syria, Palestine, France, Canada, Lebanon, Libya, the Netherlands, Egypt, New Zealand, Romania, Indonesia, Tanzania, and Kazakhstan.
The conference "Translation and the Problems of Acculturation" is a cultural and intellectual forum for translators. Over two days, in 6 scientific sessions, a number of axes will be discussed, the most important of which are: Arabic-Turkish translation, Arabic translation from Kazakh, Vietnamese, Romanian, Swahili and Bahasa Indonesia and into it, the author's translation of his works, translation problems. Subjectivity, Pioneers of Arabic Translation in the Last Half Century: Evaluative Evaluation Studies.
The Steering Committee of the award had announced earlier that the preliminary screening of the nominations submitted for the award in its eighth season of 2022 had been completed. This year, entries from 33 Arab and foreign countries, representing individuals and institutions concerned with translation, were presented to the award.