A remarkable increase in the number of visitors to Madaba after winning the title of Arab Tourism Capital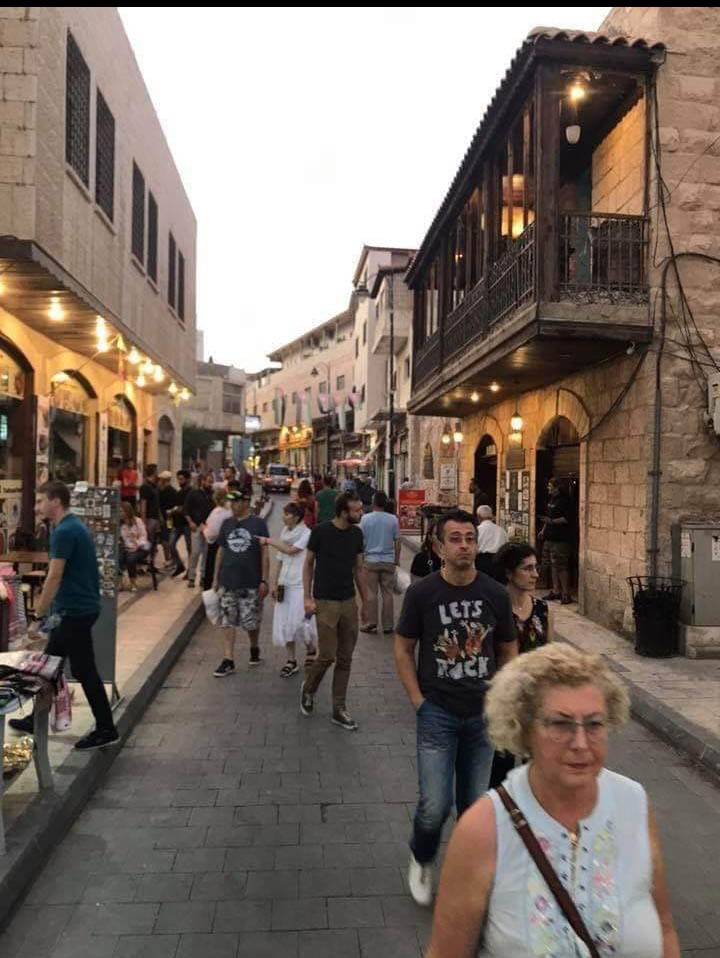 Al-Anbat -
Al-Anbat-Noor BaniHani
The Director of Madaba Tourism, Wael Al-Janini, announced that this year the city witnessed a remarkable increase in the number of visitors, from Jordanians, to 38 thousand until the end of last October, and from foreigners, to 345 thousand compared to 80 thousand last year, after announcing that it won the title of the Arab Tourism Capital for the year 2022.
He added that this increase in the number of local tourists indicates the diversity that Madaba contains in terms of religious and historical tourist destinations, medical tourism, and adventure tourism after winning the title of Madaba, she became the Arab tourism capital.
Since the beginning of this year, Madaba has witnessed many events and activities that promote Madaba as the capital of Arab tourism, which varied between artistic evenings by elite Jordanian singers, distinguished artistic groups, folklore groups from different countries, performances, social media influencers, journalists, ambassadors and their wives, and a conference for female media professionals. al-Arabiyat, and artistic plays in Mkawer.
Al-Janini confirmed that various activities are continuing in Madaba and that diverse and distinguished activities will be witnessed next month. Celebrating Christmas and New Year's Eve.
In addition, he indicated that, in cooperation with the Tourism Development Association, Madaba Municipality, and the Provincial Council, decorating works for the city center, lighting the Christmas tree, and organizing religious and popular celebrations that will be carried out in a number of locations in Madaba will be undertaken.
He pointed out that the tourism sector is witnessing a tangible improvement and an active tourist movement, as the number of tourist establishments has reached 110, distributed over 20 hotels, 29 restaurants, 26 operators, 30 stores, and 5 tourism and travel offices, all of which employ 766 employees.
Regarding tourism projects in Madaba, he said that the Mkawer site is currently being developed by enhancing the services and holding many lyrical and musical events for it to be an important religious tourist destination, in addition to completing work on Theban archaeological project in its second phase.
He explained that postage stamps were issued for Madaba, the capital of Arab tourism, and display screens were installed in the visitor center to introduce tourist and archaeological sites in the governorate; guiding panels and signs made of mosaics were installed; and a competition was prepared for the best design for Madaba, the capital of Arab tourism, to establish a landmark that symbolizes the mosaic identity of Madaba and to choose a design from among three to implement the concept in the center of Madaba, in addition to launching many competitions, such as the Mosaic Land Competition and the Best Landmark Design Competition.
It is noteworthy that the Ministry of Tourism and Antiquities announced in September 2021 that Madaba won the title of "Capital of Tourism 2022" after achieving the criteria and terms of reference prepared by the Arab Tourism Organization.