Minister for Foreign Affairs: Jordanian-Czech relations are strong and have been for many years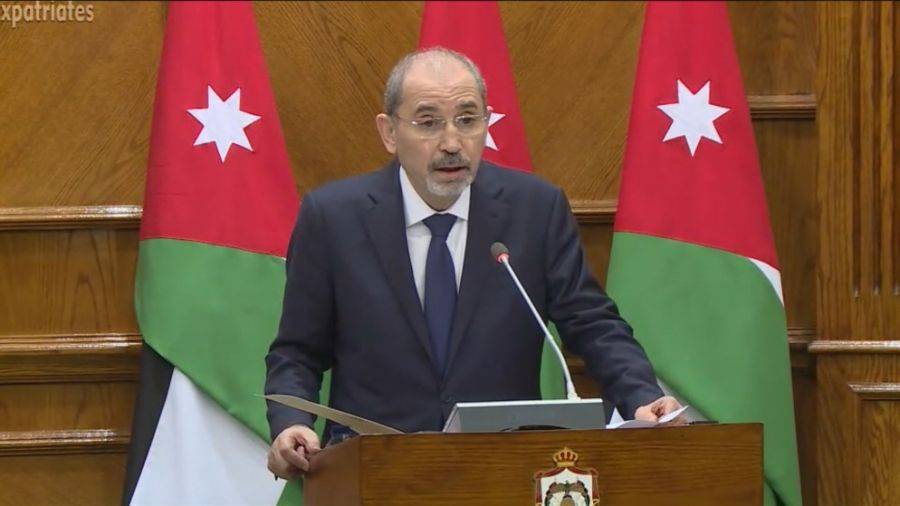 Al-Anbat -
Al-Anbat-Deema Alkhateeb
Deputy Prime Minister of Foreign Affairs and Expatriate Affairs Ayman Safadi said on Friday that Jordanian-Czech relations are strong and have been for many years.
During a press conference with his Czech counterpart, Jan Lipavsky, he added that bilateral relations between the two countries had a wide area of cooperation.
Safadi said Jordan hopes to strengthen cooperation in all areas with the Czech Republic.
Safadi began a business visit to the Czech Republic, during which he held a series of meetings with a number of senior Czech officials.
Safadi reviewed his Czech counterpart's economic reform program, noting that Jordan had considerable investment opportunities.
He pointed out that there were Czech companies in Jordan working on energy projects.
He added that security in the southern Mediterranean was interdependent, requiring greater cooperation and joint action.
He continued, "We need to work together to meet many challenges that begin to solve regional crises and do not end up cooperating in climate, energy, and climate."
He pointed out that the region was experiencing many crises, and its solution was a prerequisite for a solution to security and stability.
He stressed that the Palestinian issue for Jordan was the central one.
For refugees, the way they were dealt with was not through border closures but rather through a partnership that addressed asylum and provided refugees with a decent living, which they needed.
He added that in the event of a decent living for refugees, they had failed to migrate to Europe.
The Ukrainian crisis was reflected throughout the world and in Jordan's energy, food security, and commodity prices.