Al-Rashrash, Jordan's tallest waterfall, is absent from the Kingdom's tourist map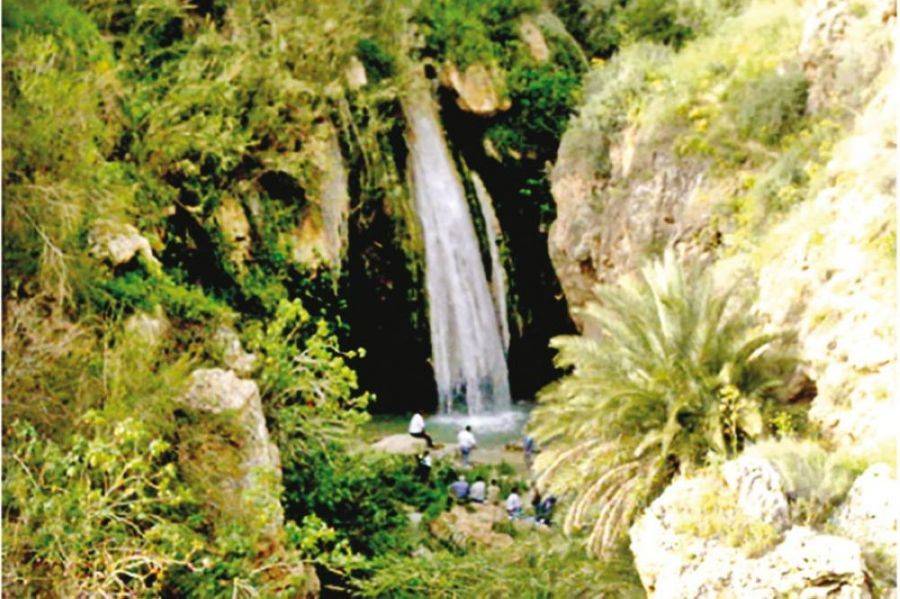 Al-Anbat -
Al - Anbat - Farah Mousa
Translated by- Neveen - Al - Jarrah
Al-Rashrash area, located to the west of his town, Kfarabil, in the Koura District of Irbid Governorate, is one of the beautiful areas that are absent from the Kingdom's tourist map. An area characterized by the presence of the tallest waterfalls in Jordan, in addition to its stunning views and beauty that catch the attention of those who visit it, and it is a tourist attraction for the people of the district.
This area is neglected as a tourist because there are no paved roads to it. Whoever wants to visit it must suffer from passing through narrow passages, where he is exposed to the danger of slipping.
Hassan Khudair, a resident of Kfarabil, said that the waterfall of Rashrash is a very beautiful area, and it is sad that it is neglected by the state, despite its tourism potential that can be developed.
Khaled Masa'adeh confirmed what Khudair said, explaining that the area is devoid of facilities for visitors, in addition to the difficulty of access, especially for families.
The head of the Society for Environment and Human Development, Dr. Ahmed Al-Sharida, said Al-Rashrash is located between the governorates of Irbid and Ajloun, and it is the second most powerful waterfall in the Kingdom, but the road to it is difficult and unpaved and comes from the town of Halawa only. Waterfall to serve tourist areas.
He expressed his dissatisfaction with the lack of knowledge of the site among many citizens, even from the people of Irbid who do not know the importance of the waterfall, which indicates that tourism is present and absent from investment, according to him.
Samira Al-Khaled said that it is surprising that there is no coordination between the directorates to develop studies and a map of tourist sites in the governorates, especially the distinguished ones, such as the Rashrash waterfall, which does not need a request, as the directorates are supposed to inspect these important and distinguished tourist sites and provide all the reasons for tourism interest in them.
Director of Tourism in Irbid Governorate, Dr. Mashael Al-Khasawneh, said that Jordan is characterized by many tourist sites that attract attention, and we find many of them at the national level. As for the road and its paving to the waterfall and the establishment of infrastructure, it is the prerogative of the Ministry of Works.
The director of tourism in Ajloun Governorate, Muhammad Al-Deek, said that the ministry allocated 50 thousand dinars and 23 thousand from decentralization for the development of the site. As for the infrastructure and roads, they belong to the municipality, and there is coordination between the Ministry of Tourism and the municipality of Al-Shifa to create a 12-meter-wide street to reach the waterfall.
In the same context, the Director of Engineering Works for the Irbid Governorate, Rehab Al-Atoum, expressed her surprise at accusing the works of not doing her duty.