Suha Omar Shafiq Al-Qishawi, the first Palestinian woman from the Gaza Strip, will take astronauts to the moon and then to Mars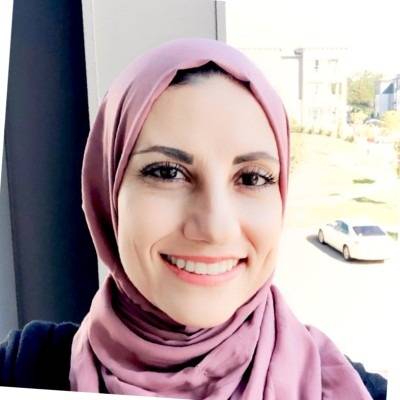 Al-Anbat -
Al-Anbat-Noor Banihani
On Wednesday November 16, 2022, the Orion (Artemis I) shuttle was launched, carrying with it the efforts of the first Palestinian woman to deliver astronauts to the moon and then to Mars.
The Palestinian woman Suha was born in Gaza. She finished high school at Bashir Al-Rayyes School with an excellent degree. She married and moved to America, to Houston, to finish her engineering studies, which she enjoyed.She graduated from the University of Houston with an excellent degree and ranked first in her class. She then began her journey to find a job, as she was following NASA and its discoveries and had a great passion to be part of the US Space Agency team.
She submitted a job application to NASA and was accepted for her excellence and brilliance in her studies.
And she began her journey with NASA and outer space, especially on the space shuttle.
where she collaborated with NASA to develop the necessary tests to test shuttle flights as part of a team of engineers from various fields.
She also worked with astronauts, training them before embarking on any flight and following their journeys from beginning to end.
After more than two years, the Orion project entered into force, and NASA selected a group of engineers to work on it, and Suha was among the team working on it until the moment because of her clear and distinguished achievements in this field.
She started writing the software needed for each piece of the shuttle and examining it first-hand, leading to its final form, which is now flying in space to the moon.
What distinguishes this shuttle from others is that it will reach a very long distance that no shuttle in history has reached until this moment.
After reaching the moon, it will reach Mars on a mission that is the first of its kind in NASA's history.
On Saturday the first flight of the Orion shuttle was sent, which has been crowned with great success since the morning, and the second flight will be sent carrying astronauts with it after the completion of the first mission, which was launched Saturday.