FIFA: 3 million tickets sold in Qatar World Cup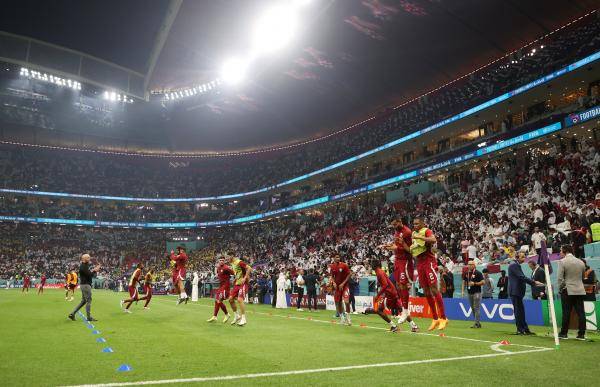 Al-Anbat -
Alanbat- Batool Alhajjaj
The international federation of football (FIFA), announced on Sunday, that nearly 3 million tickets have been sold for the World Cup finals in Qatar.
As revealed by the Swiss Jani Infantino FIFA President, that the tournament had helped in the Revenue increased over the past 4 years to a record high 7.5 Billion dollars.
A FIFA spokesperson told AFP, that 2.95 million ticket sold until opening day, on Sunday.
The start of the World Cup saw an increase in interest in the 64 matches Over the 29 days.
Qatar exceeded the quota of tickets sold for the 2018 World Cup in Russia, when more than 2.4 million tickets.
FIFA spokesperson added that Qatar, Saudi Arabia, United States of America, Mexico, Britain, United Arab Emirates, Argentina, France, India and Brazil It was in the first markets.
Infantino said in the Press Conference in the past time that Revenue from the International Federation for the 4 years estimated at 7.5 billion dollars at the end of year.
Infantino told in a conference of 211 associations affiliated with FIFA that the latter's expenditures would range between 6.34 and 6.5 billion dollars, and scheduled to spend on "football development" from 1.75 to 2.25 billion dollars.
Infantino is due to be re-elected for a third term next March, after he was the only candidate for its elections.
He said new laws regulating football agents would be announced this year. He also confirmed that he wanted to see more matches between teams from different regions and the Club World Cup in a larger number. "We have some good ideas," he commented.