UAE: The World Media Congress is witnessing the launch of a new economic platform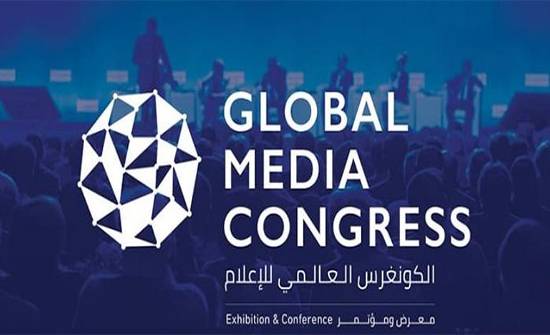 Al-Anbat -
Al- Anbat - Mahmoud Alayyat
The activities of the first day of the World Media Congress in Abu Dhabi, held with Jordanian participation, witnessed the launch of a new economic platform called "Iram Economic", in a publishing partnership with Dow Jones International.
Editor-in-Chief said "Iram Economic" a member of the team, Faisal Hassan Al-Shammari, in a press conference held on the sidelines of Congress, On Tuesday, that "The publishing agreement with Dow Jones will be an important step in providing a platform for economic information and news in the Arabic language, through a specialized website that includes a prestigious partnership, which will provide the Arab reader with highly professionally prepared news, analysis and economic reports."
Peter Collins, Director of Business Partnerships at Dow Jones EMEA, said: "We are excited to collaborate with Eram Media to bring Dow Jones' trusted Arabic journalism experience to new audiences across the region," which includes content with Dow Jones platforms such as The Wall Street Journal, Barron's, and MarketWatch.
It is noteworthy that the first session of the World Media Congress 2022, under the patronage of His Highness Sheikh Mansour bin Zayed Al Nahyan, Deputy Prime Minister of the UAE, was launched , On Tuesday, under the slogan "Shaping the Future of the Media Sector", with the participation of more than 1,200 leaders and pioneers of the media sector, specialists, influencers and experts. And symbols of thought in the region and the world.