3500 seats in the stands at Amman Stadium were replaced in preparation for the match between Al Nashama and Spain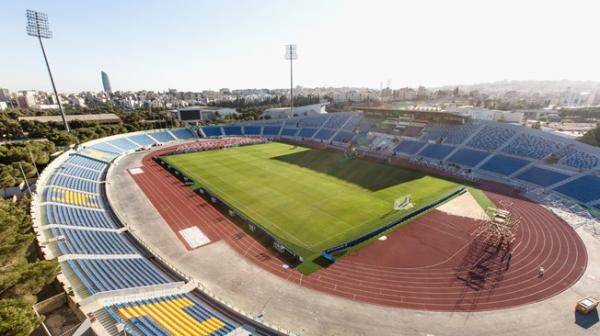 Al-Anbat -
Al-Anbat-Noor Bani Hani
The General Director of Al-Hussein Youth City, Dr. Bassam Al-Khalayleh, said that the maintenance work of Amman International Stadium has reached the final cosmetic stage in preparation for the Jordan-Spain match.
Al-Khalayleh added to the sports channel that the city has almost completed all preparations for both the pitch and part of the track surrounding the stadium, which was damaged.
He mentioned that 3,500 seats were replaced from the stadium's stands after it was destroyed as a result of previous riots, indicating that the players' rooms were maintained and fitness equipment was installed.
He noted that the lighting was strengthened and that part of it was changed. "All eyes are heading to the stadium, which will host the upcoming match between Al-Nashama and Spain," he said.