Qatar plans to open a new visa center in Jordan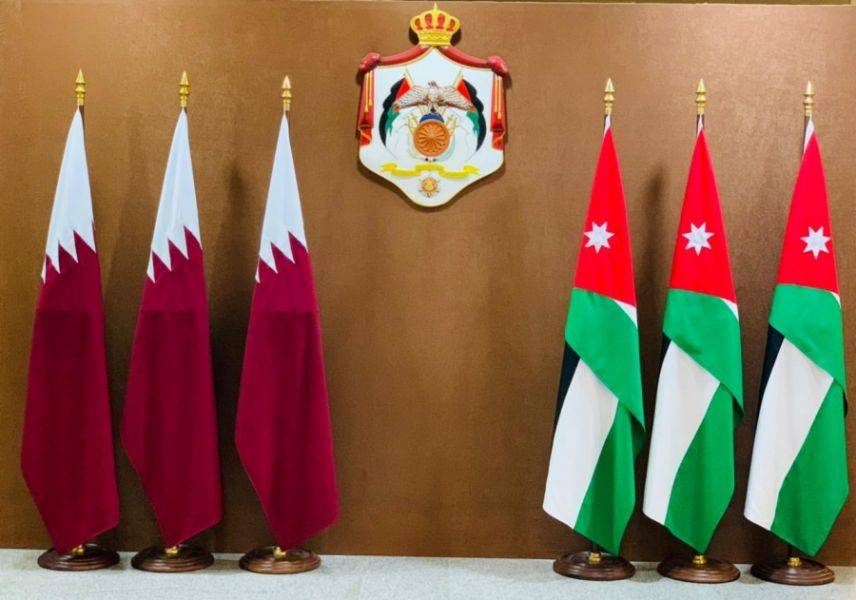 Al-Anbat -
Al-Anbat-Mohammad Allahham
Qatar intends to launch a new center for granting visas in Jordan in the coming period in order to complete the procedures for entry visas for residency for the purpose of work.
The Qatari local newspapers, issued today, quoted the Qatari Ministry of Interior confirming the opening of five new centers for Qatar visas abroad during the coming period in Jordan, Tunisia, Morocco, Kenya, and Indonesia.
Qatar visa centers abroad have contributed to facilitating the procedures for recruiting workers and accelerating the process of issuing their visas and residencies.
These centers, according to what was reported by Qatari newspapers, aim to facilitate and simplify recruitment procedures in general, protect the rights of expatriates, ensure their safety, and facilitate all procedures for their entry into the country, as well as audit and document their recruitment process and expedite their work under simplified, smooth, and effective procedures, while ensuring the rights of recruits.
Qatar visa centers in other countries work to complete recruitment procedures in a simple and accurate manner by verifying applicants' work contracts and documenting them by the Ministry of Labor before they leave their country, in addition to medical examination procedures and vital data.
The Qatari Ministry of Interior has adopted an integrated electronic recruitment system in these centers, the stages of which are completed electronically after the applicant completes the registration process on the Ministry of Interior website and obtains the reference number for the expatriate who completes his procedures at the center in his country.
The centers dealt with many matters related to recruitment, which previously took a long time, as they contributed to the speedy completion of recruitment and guaranteed the rights of the expatriate and the recruit.
The Qatari Ministry of Interior recently opened 14 centers in six countries: Sri Lanka, Bangladesh, Pakistan, India, Nepal, and the Philippines. While there is a plan to implement the project of Qatar visa centers abroad, opening 21 centers in 11 countries in order to facilitate and simplify the procedures for bringing expatriates to work in the country, these centers achieve many advantages, as evidenced by the speed and completion of the procedures of the expatriate worker and their follow-up by the concerned authorities inside Qatar.
The new visa centers abroad aim to take advantage of the advantages and effectiveness of the latest medical examination systems and electronic biometric fingerprints to provide effective world-class services, provide integrated electronic services in a civilized manner characterized by sophistication, speed, and ease, and facilitate the recruitment process by saving time and effort for recruiters and related authorities. ensuring both parties' commitment to the terms and conditions of the concluded contract and the adoption of a more transparent and responsible recruitment system.
Qatar visa centers abroad enable the applicant to carry out the registration process through the website of the Ministry of Interior and obtain the reference number for the expatriate to complete his procedures through the center.