Al-Nashama prepares to face Al-Matador in a friendly match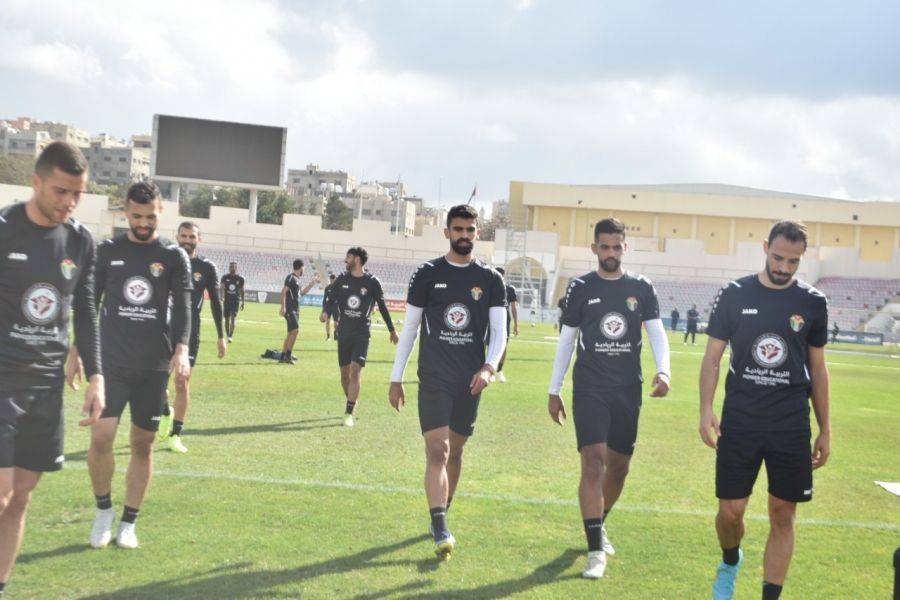 Al-Anbat -
Alanbat-Minas Bani Yassin
Translated by Mahmoud Alayyat
The national football team is following up on preparations for facing the Spanish national team in the friendly match scheduled to be held on Thursday, November 17, at Amman International Stadium, before the Spanish team heads to Doha. The team finished its training yesterday, Tuesday, at King Abdullah Stadium in Qweismeh, led by coach Adnan Hamad and accompanied by 16 players from the list of announced players.
"Al-Nashama" is looking forward to getting out of the match in a way that befits his hopes and the hopes of the citizens, especially that the Spanish Matador will play the same names that will participate in the 2022 World Cup.
The team is waiting for the names to be completed on November 14 and for the return of professional players abroad so that the rest of the team's players from Al-Wehdat and Ramtha clubs will join after the end of the cup semi-final match.
The national team includes Yazid Abu Laili, Malik Shalabia, Abdullah Al-Fakhouri, Abdullah Al-Zoabi, Muhammad Abu Hashish, Muhammad Klub, Ihsan Haddad, Salim Obaid, Anas Bani Yassin, Yazan Al-Arab, Abdullah Nassib (Diyara), Hadi Al-Hourani, Saleh Ratib, Ahmed Samir, Nour Al-Rawabdeh, Ragaei Ayed, Obaidah Al-Samarneh, Ibrahim Saadeh, Nizar Al-Rashdan, Mahmoud Al-Mardi, Musa Al-Taamari, Omar Ahmed Al-Arsan, Muhammad Abu Zuraiq (Sharara), Ali Alwan, Bazan Naimat, Hamza Al-Dardour.