Al-Fayez meets the Deputy Representative of UNICEF in Jordan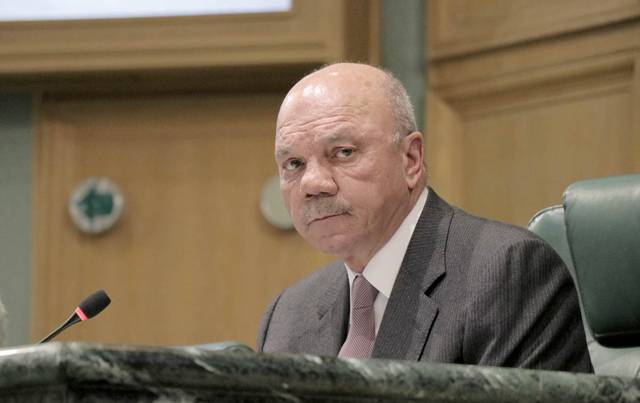 Al-Anbat -
Al-Anbat - Hussam Alajarmah
Today, Monday, Senate Speaker Faisal Al-Fayez discussed with the Deputy Representative of UNICEF in Jordan Sheyrose Mawji, aspects of cooperation between the two sides in the fields of education, youth support, social protection, health, sanitation and water projects.
Al-Fayez, in the presence of the Chairman of the Labor and Social Development Committee, Al-Ain Issa Murad, presented the challenges facing Jordan due to the surrounding conditions and the repercussions of the Corona pandemic.
He pointed out that the Kingdom is facing major economic and social challenges today due to the region's conflicts, noting that because of the Syrian crisis alone, Jordan receives hundreds of thousands of Syrian refugees on its soil and provides them with a decent life, security and safety.
He added that this large resort affected many sectors, especially the water and sanitation sector, education, health, energy and infrastructure, stressing that these sectors are suffering from great challenges.
He indicated that the international community did not abide by all its pledges to support Jordan and the Syrian refugees in it, explaining that what is provided to Jordan by the international community to help the refugees does not exceed a quarter of the financial burdens it bears in providing them with full care, praising the support provided by brotherly and friendly countries.
Al-Fayez praised the level of cooperation with UNICEF and the assistance it provides to Jordan, calling for increased support, especially in the field of establishing water desalination plants, building schools, providing care homes for children and supporting productive projects in various governorates with the aim of empowering youth and women in society and improving their standard of living and social life.
Mawji, in turn, praised the great humanitarian role that Jordan plays towards the refugees, providing them with health care, education and work.
She indicated that UNICEF is keen to continue its support to the Kingdom and its assistance in issues of youth empowerment, women and child care, noting that it will work to increase and diversify this assistance.