Parliamentary session to discuss amendment of Constitutional Court Act of 2022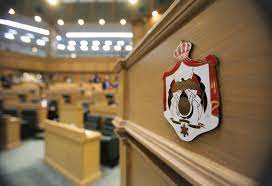 Al-Anbat -
Alanbat-Mohammad Alnimer
On Monday, the House of Representatives will hold a debate on the agenda of the fourth session, containing the Legal Committee's Resolution No. 8 on the date of 3/8/2022, which contains a bill amending the Constitutional Court Act of 2022.
The Parliamentary Committee on Economy and Investment meets to discuss the project to regulate the investment environment for the year 2022 with a number of Jordanian investors residing in the Arab Republic of Egypt via Zoom technology.
The Investment Environment Regulation Bill, 2022; In order to enhance the competitiveness of the Jordanian economy and its ability to attract investment and to develop legislation related to the regulation of the investment environment in the Kingdom.
The bill also aims to limit actions that hinder business and economic activities and efforts to attract investments, and limit the competitiveness of the economy in line with the government's policy of organizing the investor's journey in the Kingdom.
The bill contributes to the promotion of investment in the Kingdom by defining the principles underlying investment policy, defining investors' rights, privileges and duties, and treating them fairly, equitably and transparently, consistent with the principle of the rule of law and international standards and practices.
The Energy and Mineral Resources Committee is also meeting to discuss oil derivatives prices in the Kingdom.
In turn, the Palestine Parliamentary Committee meets to discuss the storming into the blessed Al-Aqsa Mosque and the latest developments in the Gaza Strip. The People's Parliamentary Bloc also meets to discuss Israeli aggression against the Gaza Strip.