Warning to Hotmail and Google users of fake parcel messages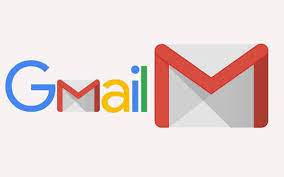 Al-Anbat -
Al - Anbat -Hamad Al-hmaisat
A British electronic monitoring company has warned Hotmail and Google Mail users of the spread of dangerous emails claiming the need to hurry to receive a parcel. The new warning came to put users of the two networks "on alert" about fake messages, claiming to be from the delivery company "UPS", according to the British newspaper "Daily Express".
The University newspaper, on Sunday report, noted that the warning came from an "Action Fraud" company that said it had received nearly 1,700 reports about the email within just one week, claiming that the recipient delivered the message from the company and that the parcel corresponded on The image shown in the image. In its warning, the company said: "To demand expulsion, the application is launched to a website and the Internet and its personal data is released."
Also, "But this is all part of a complex scam to steal personal information from the victim, as the websites to which email users are directed are designed to collect personal and financial information, which can then be used for identity fraud or money theft from the victim," added to that . In its statement, the company said the emails claim that the recipient missed delivery and had a package waiting, and that they should quickly claim it, adding: "The links in the emails are designed to steal personal and financial information."
An example of a fraudulent email was uncovered by Action Fraud, the UK's national fraud and cybercrime reporting centre, and there are a few clear signs that the email is not what it appears to be. She explained that the first sign of the letter's falsity was that the alleged UPS logo was clearly not real as it said IPS instead of UPS, and that there was also a typo in the email - which shouldn't be the case with official correspondence from well-known companies.
And UPS itself usually offers advice on its website on how to spot scams, and recently cautioned that customers will never be asked to provide details such as personal or financial information in an email. "Please note that UPS does not request unsolicited payments, personal information, financial information, account numbers, IDs, passwords, or copies of invoices via email, mail, telephone, fax, or specifically in return for the transportation of merchandise. or services."