Energy organizes a training program in the field of innovation and its role in leading enterprises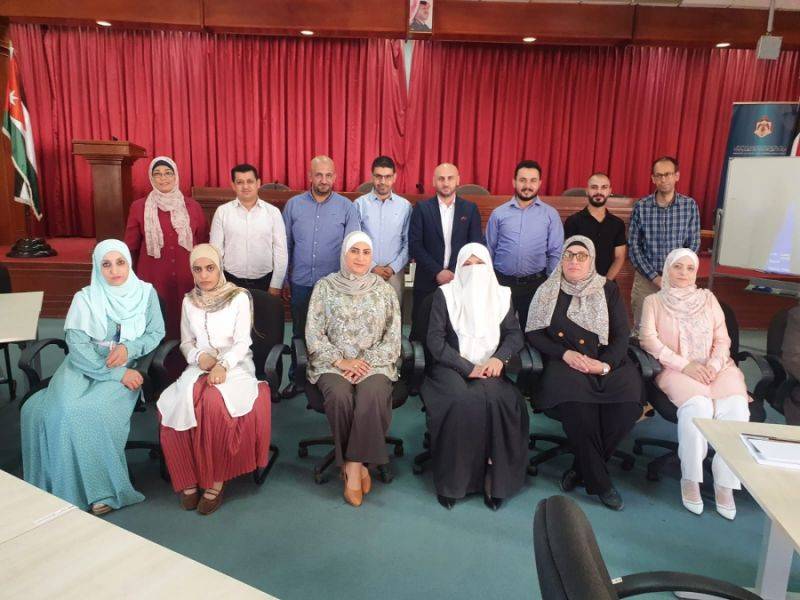 Al-Anbat -
Al - Anbat - NEVEEN - AL - JARRAH
The Ministry of Energy and Mineral Resources started the work of a specialized training course in the field of innovation entitled "Innovative Administrative 1" today,Sunday, with the participation of 16 employees from various disciplines in the ministry.
The Director of Planning and Institutional Development in the Ministry, Engineer Shorouk Abdel Ghani, said that the training program aims to introduce the participants from the Ministry's employees to the concept of innovation and its role in leading institutions, and to enable them with practical training to use ideas generation tools and practice their application to create more ideas of better quality.
She stressed the importance of the course in enabling participants to practice the practical application of their training outcomes on the ground in the ministry by identifying the challenges faced by the sector and the ministry and the obstacles to generating ideas and coming up with innovative and applied solutions to these challenges, which creates new growth opportunities for the ministry.
The course is the first in a series of specialized courses in the training program for the Ministry's employees, and it is a practical translation to achieve the strategic goal of "raising the efficiency of institutional performance" through the "Encouraging and Supporting Innovation" project, which aims to train 30 employees annually and over the years (2022-2023-2024).
Last year, the ministry trained 25 employees on innovation in the energy, wealth and mineral sector, including 15 employees from the ministry. The German-Jordanian Partnership Program, in partnership with the King Abdullah II Center for Excellence.