The Hungarian Ambassador visits NARC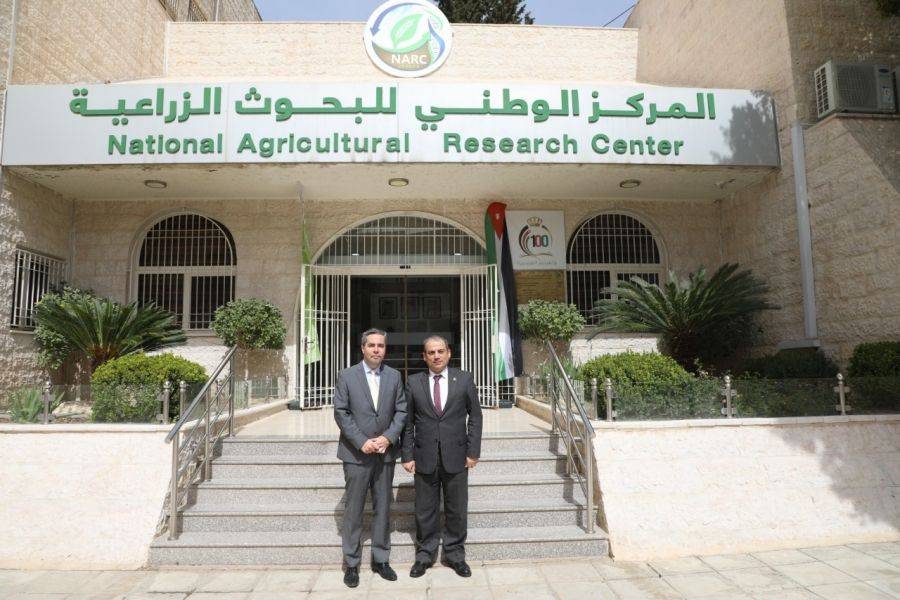 Al-Anbat -
The Director General of the National Agricultural Research Center (NARC), Dr. Nizar Haddad, welcomed the Hungarian Ambassador, H. E. Attila Kali, accompanied by the Deputy Head of Mission, Mr. Daniel Verba on their visit to NARC today, to review the achievements and the pioneering role played by NARC in attracting agricultural investments through projects that enhance food security, and to discuss the potential channels of cooperation in the fields of agricultural scientific research.
Dr. Haddad highlighted the pioneering experiences of Hungarian agricultural scientific research, especially in the fields of biotechnology, nanotechnology, tissue culture, fish farming and agricultural mechanization, while illustrating that the Jordanian agricultural sector has great opportunities to meet the Hungarian market needs of agricultural products during the winter season from the Jordan Valley, in addition to products like olive oil and Jordanian Majhoul dates of high quality.
The Hungarian ambassador expressed his pride towards the scientific status and reputation enjoyed by NARC in the region, and conveyed the interest of the Hungarian agricultural scientific research centers to be engaged in mutual scientific cooperation for the benefit of the two countries, especially in the field of scientific research to adapt to climate changes.