Questions and answers about Elekta launching philanthropic Elekta Foundation in Dubai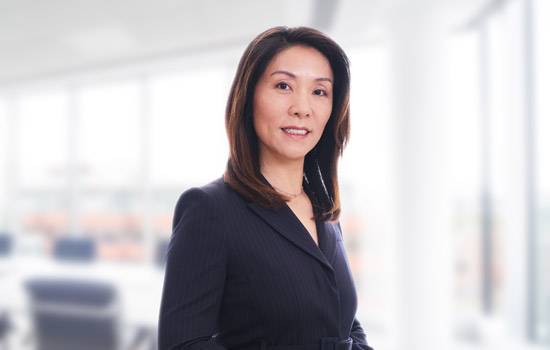 Al-Anbat -
With, Lacy Hubbard, President of the Elekta Foundation.
Dubai, United Arab Emirates, 03 Feb 2022 – Elekta (EKTA-B.ST), a leading innovator of precision radiation therapy solutions headquartered in Sweden, announced the launch of the philanthropic Elekta Foundation during a ribbon-cutting ceremony that took place (25 January) at the Swedish pavilion at EXPO 2020 in Dubai, United Arab Emirates. The launch coincided with Elekta's participation at the Arab Health Exhibition and Congress 2022.
In this interview with, Lacy Hubbard, President of the Elekta Foundation, we will learn more about the Foundation, its tasks and the reason for its launch in Dubai:
1. What is the reason for launching the Elekta Foundation at the Swedish pavilion at EXPO 2020 in Dubai?
We choose EXPO 2020 to launch the Foundation as the timing and location were perfect. Founded in 1972, this is the beginning of Elekta's 50thanniversary as a company. Officially launching the Foundation is the ideal birthday present that Elekta can give to the world. And the location was appropriate as we held our event in conjunction with the Arab Health conference, where representatives from almost 160 countries were represented. Many of those were low- and middle-income countries, exactly the target group to benefit from the Foundation's focus areas.
2. What is The Elekta Foundation's mission?
The Elekta Foundation's mission is to initiate and support projects and programs in partnership with governments, NGOs and healthcare providers in low- and middle-income countries to improve access to cancer care. It is an important part of Elekta's environmental, social, and governance (ESG) strategy and priorities.
3. What are the areas that the new foundation will focus on?
The Foundation will focus on three key areas to improve access to cancer care in low- and middle-income countries:
·Education and training – build competencies in radiotherapy to strengthen sustainable access to cancer care. Five programs are already in progress and are expected to be delivered later in 2022.
·Cancer care infrastructure – develop new tools and models to scale up cancer care.
·Awareness and prevention – developing partnerships with local government and NGOs to fight cervical cancer. Breast cancer and prostate are also leading cause of cancer death, but we will start with cervical cancer.
4. One of Elekta's key priorities is to make cancer care more accessible in underserved communities, tell us more about this priority in specific.
As a global leader in oncology, one of Elekta's key priorities is to make cancer care more accessible in underserved communities.In most low- and middle-income countries, cancer patients have very limited access and the possibility to receive adequate cancer care. There is also a strong need to support healthcare providers in many of these countries to expand training and education of healthcare professionals. The Foundation is an important and integral part of Elekta's ESG strategy to support the United Nations social development goals. One area of particular importance is to improve women's' health and reduce the burden of breast and cervical cancer in Africa.
5. In which countries will the foundation pilot its programs?
The Foundation will pilot programs in Africa, specifically Kenya, Rwanda and Senegal, then expand to surrounding countries, regions and other of low- and middle-income countries.
6. What are the long-term goals of the new foundation?
The Foundation's goals support those of Elekta: A world where everyone with cancer has access to the best care. Hope for everyone dealing with cancer.
The new Foundation aims at achieving long-lasting impact for people living with cancer in underserved and developing countries. We will now ensure that the Foundation's mission will inspire all employees, experts and business partners in ways that benefit patients by increasing their hope - and access to treatment - in line with Elekta's strategy and with full commitment to contribute to the fulfilment of the UN sustainability goals.
7. Tell us more about Elekta's continuing education programs that will be provided to the clinicians and hospitals in the UAE and Middle East region?
Our continuing education programs provide virtual courses and hands-on workshops to help existing clinicians (i.e. radiation oncologists, medical physicists, radiation therapists) to upskill their knowledge so they can adopt new treatment techniques such as 2Dto3D, 3DtoIMRT, hypofractionations, etc.For example, we will ask the experts from the Turkish Society for Radiation Oncology (TROD) to conduct a hand-on workshop for radiation oncologists in April 2022 to take a deep dive into contouring skills for cervical cancer. Below is another partner that we fund to conduct various courses.
Another partner that we fund to conduct various courses is RayosContra Cancer (RCC), a non-profit organization that promotes sustainable access to high-quality, timely, and affordable radiation treatment for cancer in limited-resource settings globally. Specifically, RCC organizes education and training programs forradiotherapy professionals in areas where such training is otherwise scarce. The training programs are developed and taught by expert volunteers, who have a passion for sharing their radiotherapy expertise with other clinicians. RCC partners with radiotherapy clinics that are already operating and empowers their clinicians to provide the best possible patient care. RCC has provided training to cancer clinics in over 60 countries, across Latin America, Africa, Middle East, and Asia.
8. How can the clinician's and organizations apply to receive grants or donations from the Elekta Foundation?
The Foundation isn't making grants or donations directly to clinicians. Instead, it is looking for partners that have common interests,particularly within education. For example, the above-mentioned partners receive grants from the Foundation.We are especially interested in finding clinicians who are interested in conducting training for our African projects.
# # #
AboutLacy Hubbard:
Lacy Hubbard is President of the Elekta Foundation.
Lacy joined Elekta in 2009 and, until recently, she was Vice President of Global Education and Training.
In her role as Presidentof the Elekta Foundation, Lacy will lead the Foundation to develop its social impact programs and build partnerships with NGOs, governments, and academic institutions to achieve the common goal of improving cancer care access in underserved regions and communities.
Prior to Elekta, Lacy worked for over ten years at Computerized Medical Systems, where she held a variety of positions within services.
Lacyworks from Elekta's St. Charles office in the U.S.
E-mail:Lacy.Hubbard@elekta.com
About Elekta
As a leader in precision radiation therapy, Elekta is committed to ensuring every patient has access to the best cancer care possible. We openly collaborate with customers to advance sustainable, outcome-driven and cost-efficient solutions to meet evolving patient needs, improve lives and bring hope to everyone dealing with cancer. To us, it's personal, and our global team of 4,700 employees combine passion, science, and imagination to profoundly change cancer care. We don't just build technology, we build hope. Elekta is headquartered in Stockholm, Sweden, with offices in more than 120 countries and listed on Nasdaq Stockholm. For more information, visit elekta.com or follow @Elekta on Twitter.
Note to Editors:
The Elekta Foundation website (www.elektafoundation.com) will go live on February 4, 2022.
For further information, please contact:
Mattias Thorsson, Vice President, Head of Corporate Communications
Tel: +46 70 865 8012, e-mail:Mattias.Thorsson@elekta.com
Time zone: CET: Central European Time
Raven Canzeri, GlobalDirector,MediaRelations
Tel: +1 770-670-2524, e-mail: Raven.Canzeri@elekta.com
Time zone: ET: Eastern Time