Industrial sector thrusts H1 growth, expands by 2.4pct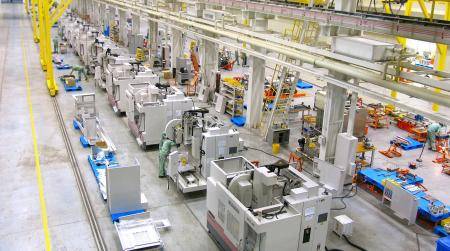 Al-Anbat -
The industrial sector gained more steam in the first half of 2021 after it expanded by 2.4 percent, giving additional thrust to the national economy's growth prospects and accounting for nearly a third of the estimated Gross Domestic Product.
According to industrialists, most industry-related indices remained in the green zone in the first 6 months of the current year and are poised for additional growth as the year draws to an end. In the January-October period of 2021, the industrial production index (industrial volume index) hit 89.53 points compared with 78.35 points in the same period of 2020.
Moreover, industrial exports in the first 9 months of the current year grew by 16 percent to a total of JD4 billion, according to official figures.
Representative of the food, catering and livestock sub-sector at the Jordan Chamber of Industry Muhammad Jitan said this subsector of the economy saw its exports rising by 6.4 percent in the January-September period of 2021, reaching JD324 million or 9 percent of the total national industrial exports.
Head of the East Amman Industrial Investors Association, Muhammad Zaki Saudi, said that the Jordanian industry has seen sustained rebound throughout the current year, pointing out that high global shipping costs for ready-made materials and production inputs boosted local production.