Local revenue jumps JD963mln in 10 months, up 18.7pct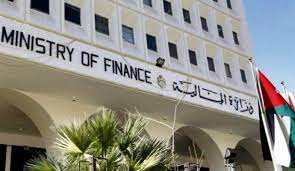 Al-Anbat -
Local revenues soared by 18.7 percent or JD963.1 million in the first 10 months of 2021, mainly driven by a JD582.2 million increase in tax collections, the Ministry of Finance said Tuesday.
Non-tax revenue also marked a major rise of JD380.9 million in the January-October period compared with the figure recorded in the same reporting period of 2020.
The ministry said that these figures reflect a prudent financial policy and a structural, legislative and administrative approach to combating tax and customs evasion and avoidance.
Gross income tax collections in the 10-month period picked up by 7.5 percent to JD1.008 billion against JD1.004 billion in the same period of 2020, the ministry indicated.
The increase in non-tax revenue was mainly driven by higher goods and services sales which amounted to JD695 million, signaling a major increase of 39.3 percent from the JD499 million reported in the same period of 2020.
As for public expenditure, it edged up by 8.2 percent or JD605.8 million in the reporting period mainly because higher capital spending which soared by 62.4 percent or JD297 million. Similarly, current spending inched up by 4.5 percent in the January-October period of 2021.
Accordingly, the ministry said, the post-foreign aid budget deficit dropped by JD255.1 million to about JD1.283 billion.