China sees 69 new coronavirus cases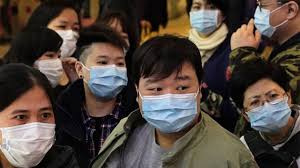 Al-Anbat -
China on Sunday recorded 69 new infections from the novel coronavirus over the last 24 hours, including 48 local cases, according to the National Health Commission (NHC).
In a daily statement, the commission said that it had received reports of 87,433 confirmed cases and 4,634 deaths in 31 provincial-level regions on the Chinese mainland, and in all 82,211 patients had been cured and discharged from hospital, while 588 confirmed cases are still receiving treatment.
The Chinese mainland reported 27 new asymptomatic cases, including 13 imported infections, the NHC noted.