How to Obtain Turkish Citizenship by Investment in Only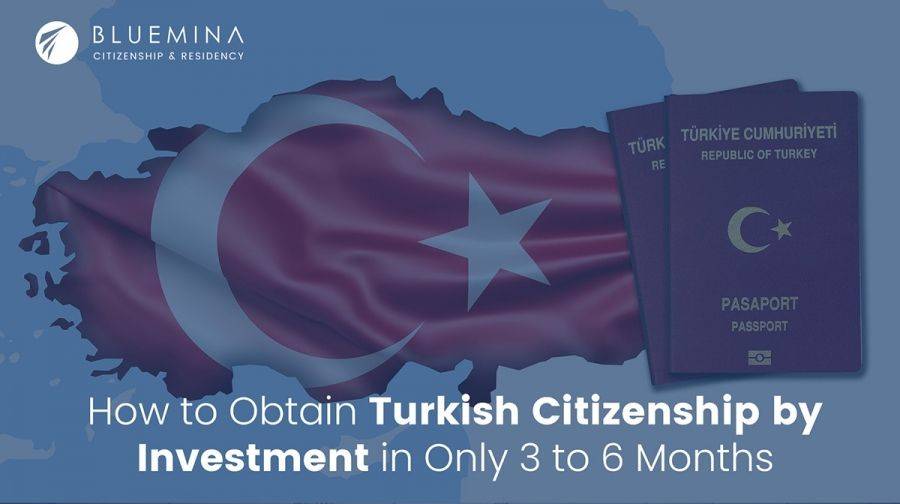 Al-Anbat -
How to Obtain Turkish Citizenship by Investment in Only While there are many citizenship by investment and second passport programs that provide opportunities and benefits for their applicants worldwide, Turkey's citizenship by investment program has been attracting special attention among its competitors. This attention is due to the Turkish government's 2018 decision to lower the minimum investment value of its citizenship, encouraging foreigners from all over to seek Turkish citizenship for the great privileges and benefits it offers for such a reasonable price.
Businessmen from all around the world have proven to be interested in second citizenship programs, especially after the COVID-19 outbreak. While there are countless programs that offer outstanding benefits for their applicants, the Turkish program stands out of the crowd for its affordability.
Turkey is perceived among Arab businessmen in particular as a prime investment destination. Its safety, stability, and strategic location between Arab countries and global markets have opened countless opportunities for investors to seamlessly expand their international trade between Turkey and other countries. Additionally, the Turkish economy is famous for its high GDP rate and fair tax system, and the country is well-known for the free education and full medical assistance it offers its citizens. All of those benefits and more have made it a no-brainer for businessmen to invest their money in Turkish citizenship.
Obtaining Turkish citizenship over a short period of time can easily be considered a long-term investment that allows its owners to reap a number of benefits, such as lifetime citizenship granted in less than 6 months, a solid investment with rental returns, full medical assistance and pension programs, free education and university reimbursement plans, visa-free travel to 113 countries, and future visa-free access to the EU and 26 Schengen zone countries. More importantly, obtaining a Turkish passport does not require residency in Turkey or proficiency in the Turkish language. In addition, the applicant is allowed to add dependent children within the same investment amount.
According to a study conducted by Bluemina Citizenship & Residency, which specializes in citizenship by investment, second passport & Permanent Residency programs, 2,611 foreign investors, predominantly Arabs, obtained Turkish citizenship in 2019, after a span of only one year. This list included 327 Iraqis, 240 Afghans, 170 Palestinians, 110 Egyptians, 66 Libyans, 44 Lebanese, 29 Saudis, 28 Azerbaijanis, 26 Pakistanis, 24 Sudanese, 22 Russians, 21 Algerians, and 19 Americans.
In addition to the benefits it offers, Turkey's citizenship by investment program is favored by many investors in the MENA region for the two schemes of investment it offers: real estate investment and capital investment. In the case of real estate investment, the investor is ideally expected to obtain the Turkish citizenship and passport within 3 to 6 months of purchasing an immovable property for a value of $250,000. The properties are usually residential because most investors prefer to have a residence of their own in Turkey. Bluemina offers investors the opportunity to invest in Turkey's largest residential hotels with a guarantee of an annual rental return while the investor owns the property. This scheme requires the investor to keep the property for 3 years.
In the case of capital investment, the investor is expected to make a financial contribution with a value of no less than $500,000, either by depositing the amount in a Turkish bank retained for 3 years, purchasing government bonds and keeping them for 3 years, or establishing a project that provides job opportunities for 50 Turkish citizens.
In conclusion, in our modern world, you have the option of becoming a global citizen, and you can choose from a number of programs to help you fulfill your goals—all without breaking the bank.