House panel, political parties vow rejection of Israel's annexation scheme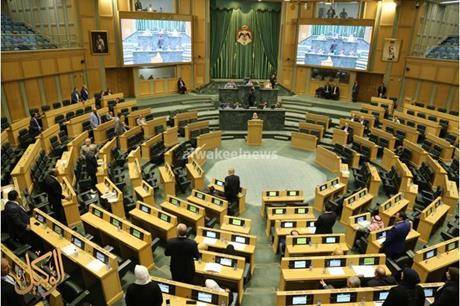 Al-Anbat -
Head of the Lower House Palestine Committee, MP Yahia Saud, said His Majesty's stance on Israel's plan to annex the Jordan Valley and swathes of the Palestinian territories "was and is fully in line with the Jordanian people's position, seeking to counter the Israeli scheme."
Speaking during the meeting on Thursday with political parties' leaders, Saud noted Jordan's position has led to postponing implementation of Israel's annexation decision.
Discussing the decision's fallouts, the MP said the Israeli annexation plan "affects" the Kingdom's sovereignty and ends the right of the Palestinian people to establish their state, with occupied Jerusalem as its capital.
Today's discussions begin a series of meetings with civil society institutions to confront the annexation plan and support His Majesty's positions, according to Saud.
For their part, political parties' chiefs voiced their "firm" rejection of the Israeli annexation plan, and their support to His Majesty's efforts on the Arab and international levels to counter Tel Aviv's scheme that "affects Jordan's sovereignty.