Tarawneh: House supports the King's efforts to counter Israel's annexation schemes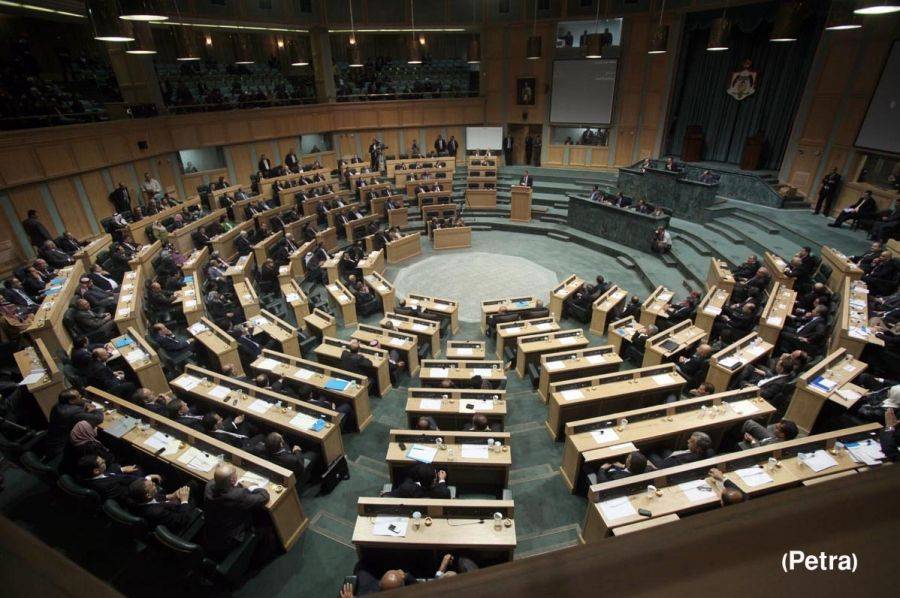 Al-Anbat -
Speaker of the Lower House of Parliament, Atef Tarawneh, said Israel is pursuing its "extremist" policies that will spark more chaos, and tension in the region.
Tarawneh added:" It is time for moderate powers in the world to intervene to counter Israel's decisions."
The MPs support His Majesty King Abdullah II's efforts, which contributed to "unveiling the falsehood of Israeli allegations," as a basis to sustain confiscating land and assaulting the Palestinian people and their rights on their national soil, according to a House statement issued on Thursday.
The Jordanian position is now at the forefront of international moderate voices, as the King's vision on conflict and solution reflects a horizon and a way that guarantees the region's security and stability on the basis of a two-state solution, said the House Speaker in the ststement.
Moreover, Tarawneh said halting Israel's annexation step would "deter" the forces of injustice and bar any country that violates international legitimacy.
Discussing impact of Tel Aviv's steps, Tarawneh stressed the importance of the international community's role to take steps to stop Israel's implementation of the annexation decision, as it has " disastrous" implications for peace opportunities in the region, which would adversely impact the establishment of the Palestinian state.
Tarawneh reiterated calls to whoever believes in international law and peace should announce refusal to Israel's annexation scheme, and to stop practicing "double standards" exercised by some countries in their interference in the region.
Preventing Israel's step would protect peace, and safeguard the rights of Palestinian generations to enjoy a secure future, he noted.
On Middle East peace prospects, Tarawneh called on putting pressure on Israel to return to the negotiating table, in a bid to restore Palestinian rights.
Locally, he said" "The government is required now to announce a series of escalating steps to stop the occupation's practices," in light of the success of His Majesty's diplomatic and political efforts to warn the world of the repercussions of Israeli unilateral decisions.