Lower House's energy panel briefed on JPMC's plans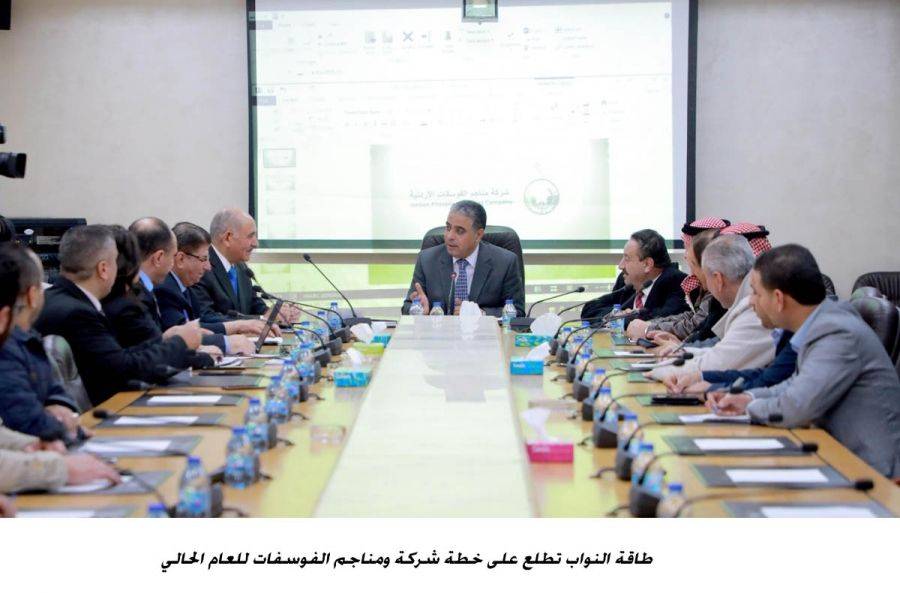 Al-Anbat -
Chairman of Jordan Phosphate Mines Company (JPMC) Mohammed Thunaibat has on Monday presented the diverse woes that rattled the company, triggering a decline in its performance, primarily the exclusivity of mining works to two companies bound in partnership agreements, the high mining costs, and the CEO's broad powers, in addition to the high costs of bloated laborforce.
Thunaibat's remarks came in a briefing to the Lower House's Energy and Mineral Resources Committee, led by MP Hussein Qaissi, to highlight the "positive" strides made by the Kingdom's energy sector.
These factors, he affirmed, have led to decreasing the JPMC's competitiveness, adding "the company has taken rectification measures to address this situation, most notably the launch of an expenditure control plan, increase phosphate production, and reduce labor costs by 23 percent."
On the operational challenges facing the company, Thunaibat said the high prices of water and electricity, and the hefty costs of transportation from port mines top the list, in addition to societal pressure in the workplace, which deems the JPMC as an employment destination.
Qaissi, for his part, said the meeting sought to highlight the JPMC's 2020 plans and the major challenges facing it.