Queen Rania participates in an activity on violence against women and girls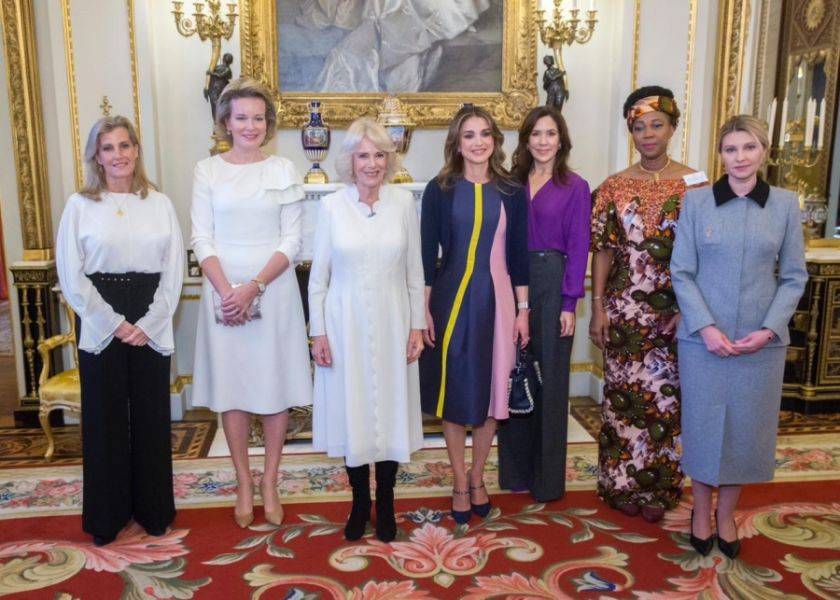 Al-Anbat -
Alanbat-Mahmoud Alayyat
On Tuesday, in London, Her Majesty Queen Rania attended an activity hosted by Her Majesty's Queen Consort Camilla with the aim of raising awareness about violence against women and girls as part of the United Nations' sixteen-day global campaign to combat violence against women.
The activity, which was held at Buckingham Palace, was attended by a number of royal personalities from the United Kingdom and Europe, including the Queen of Belgium, Queen Matilda, Princess Mary, wife of the Crown Prince of Denmark, the First Lady of Sierra Leone, Fatima Mada Bio, representatives of charitable organizations, a number of members of the British government, and a number of survivors of violence and their families.
Queen Camilla, who has worked for years to raise awareness of violence against women, delivered a speech on combating violence against women and girls and called on charities and stakeholders to work to support this cause.