Ambassador Khalidi presents his credentials to the Mexican President.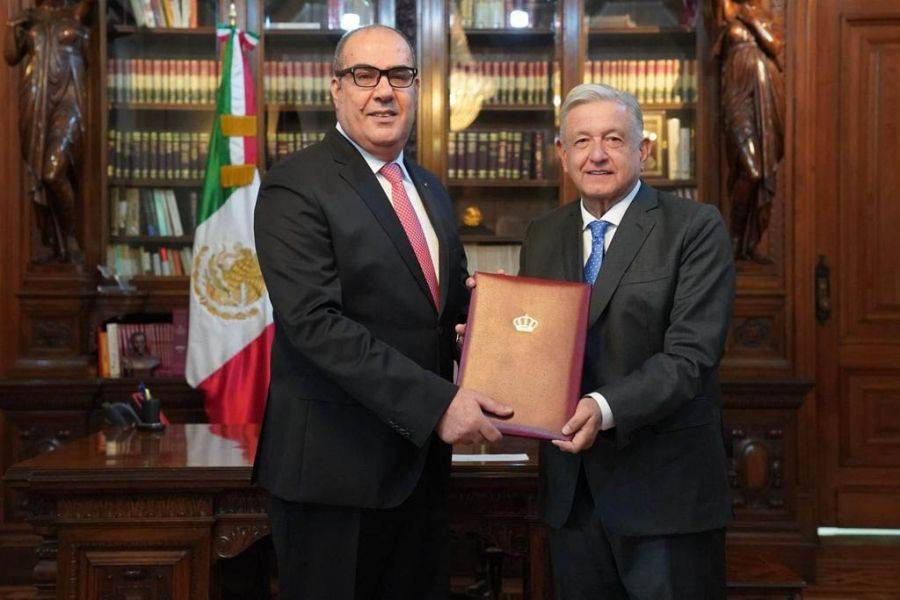 Al-Anbat -
Al-Anbat- Noor Banihani
The ambassador Adli Qassem Al-Khalidi presented,On Monday, his credentials to the mexican president alAndres Manuel Lopez Obrador, as an Extraordinary Ambassador and Plenipotentiary of the Hashemite Kingdom of Jordan to the United Mexican States, during a ceremony that took place at the presidential place in the capital, Mexico City.
Ambassador Al-Khalidi conveyed the greetings of His Majesty King Abdullah II to the Mexican President, and his good wishes to the friendly Mexican people for further progress and prosperity. In turn, Mexican President Andres Manuel López Obrador asked to convey his greetings and appreciation to His Majesty King Abdullah II, praising the distinguished relations between the two friendly countries, and wishing the Kingdom and the Jordanian people continued progress and prosperity.
The credentials presentation ceremony was attended by the Director of Protocol, and from the Jordanian side, the Minister Plenipotentiary at the embassy, ​​Amjad Mubaideen.