Turkey: 46 injured as a result of the earthquake that hit Duzce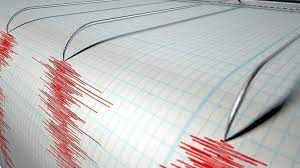 Al-Anbat -
Al - Anbat - NEVEEN - AL- JARRAH
46 people were injured as a result of a 5.9-magnitude earthquake that struck Duzce, northwestern Turkey, at dawn today, Wednesday, according to the Turkish Emergency and Disaster Management Agency (AFAD).
AFAD stated, in a statement, broadcast by the Turkish news agency "Anatolia" that the data of the Ministry of Health indicate that the injured are 37 residents of Duzce, 6 from Zonguldak, and the rest from the states of Istanbul, Sakarya and Bolu.
According to AFAD, the earthquake occurred at 04:08 a.m. local time in the "Gol Yaqa" district of Duzce, at a depth of 6.81 km below the surface of the earth. Duzce witnessed 96 aftershocks after the main earthquake.
For his part, Turkish Interior Minister Suleiman Soylu confirmed in televised statements that the security forces had completed inspections in the villages surrounding the earthquake site, and there were no reports of serious damage. He pointed out that there was a power outage during the earthquake in some areas, but the authorities are currently working to restore power.
Residents of Istanbul, Ankara, Bursa, Eskisehir, Çankiri, Zonguldak and Sakarya felt the earthquake, which occurred at a depth of about 7 kilometers underground, according to the Emergency and Disaster Management Department, which stated that it had a magnitude of 5.9 on the Richter scale, while the European Mediterranean Center for Earthquakes reported that it was of a magnitude of 6 degrees and occurred on Two kilometers deep.
Some buildings were damaged in the earthquake, and the people left their homes and spread the streets and lit fires to keep warm due to the extreme cold outside.
And the governors of the cities of Duzce, Sakarya, Bolu and Zonguldak announced a holiday in schools today, Wednesday, for fear of a new earthquake.
Turkey sits on many tectonic plates, making it a hotspot for seismic activity.
And in late October 2020, an earthquake measuring 6.6 on the Richter scale struck the state of Izmir (western Turkey), killing dozens, injuring hundreds, and damaging residential buildings.