Jordan Islamic Bank Affirms Support for the Medical Tourism Industry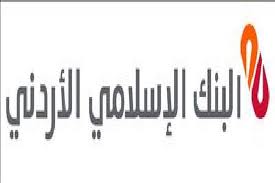 Al-Anbat -
Al-Anbat-MAYS ALSHAWABKEH
Dr. Hussein Saeed, the chief executive of the Jordanian Islamic Bank, said that the bank places a high priority on the health and tourism industries when providing finance or investing in pilot projects to assist the health, tourism, and development march.
Saeed stressed the Bank's eagerness to be present at such gatherings that support the national economy and its development during his speech at the World Forum for Therapeutic Tourism, which was sponsored by the Bank. The Bank also accepted its social obligations in the areas of tourism and health, and it sponsored initiatives aimed at improving Jordan's standing in the sector of medical and hospital tourism.
The Forum looked into issues including quality and dependability, health laws and legislation, therapeutic and hospital tourism, travel with insurance, and investments in the healthcare industry.
As part of the Forum festivities, the Bank has put up a particular pavilion at the exhibition to promote the services and goods of the Jordanian Islamic Bank in conformity with the rules and precepts of Islamic Shari'a.