After Two Years of Doubling in Price.. Jordanians Can Expect a Harsh Winter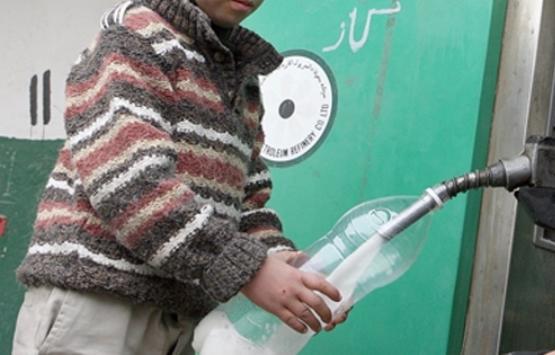 Al-Anbat -
Al-Anbat-Omar Alka'abneh
Translated by: MAYS ALSHAWABKEH
The majority of Jordanians rely on kerosene to heat themselves during the harsh winter. However, this winter is unique from all of its predecessors because the cost of kerosene has doubled in just two years. With expectations to be installed by the government for the next four months starting at the end of the year, the price from two years ago was 460 fils, rising to 860 fils at the current month's rate. The government believes that even though it has increased globally, it has now reached 970 fils per litter.
The Russian-Ukrainian crisis and the government's desire to raise prices to achieve global levels have both been directly linked to these increases in kerosene costs. I will be withdrawn after stabilizing prices for four periods prior to the start of the kerosene price increase, according to the Energy Minister, who cited the government's loss of tax revenue from oil futures as the reason.
The issue with boosting the price of kerosene is that Jordanians have not received government assistance in line with the increase in its global price, even if the World Bank estimates the average per-capita income to be higher than JD 3041 on average. If we were to adopt this, even though it is intended for a particular group of citizens, we would find that, given the high costs of all essentials following the Russian-Ukrainian crisis, it would only be enough to cover the basic needs of a family of three adults and two children for clothing, housing, food, education, and health.
Jordanians would also suffer significantly as a result of these heights because, even if the heater is used for six hours every day in one room, diesel tin only lasts for one week. Compared to two years ago, when it was expected to be 9.20 dinars per month, a JD 17.20 a week, or 68 dinars per month, may grow or decrease depending on the weather. This represents an estimated 82% increase in just two years.
The questions addressed here to the government are: What are the justifications for removing this substance that is of special relevance to most Jordanians throughout the winter from its global rise? Why doesn't the government help deserving citizens? How long can we rely on tax revenues from citizens to fill the budget gap? Where are the investment strategies that prevent citizens' pockets from being used by the government to generate revenue? When the set tax-based price for oil derivatives is removed and replaced by a flexible tax or when the energy sector is liberalized, which would foster competition, residents will benefit.