Would Ronaldo and Messi be in the same team?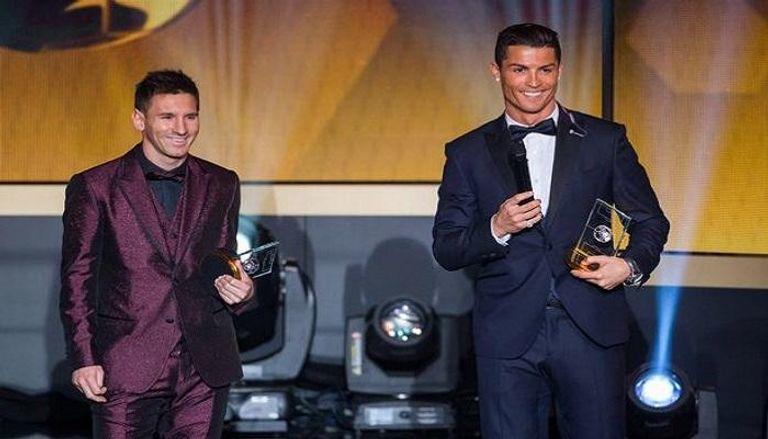 Al-Anbat -
Al-Anbat- Noor BaniHani
One team brings together the Portuguese Cristiano Ronaldo and the Argentine Lionel Messi, an idea that was a fantasy for all football fans, but it may become a reality.
Ronaldo and Messi competed for the Golden Ball award for the best in the world for more than 15 years, and as a result, the Argentine got 7 balls, compared to 5 won by the Portuguese star.
Florian Plattenberg, a reporter for the German version of Sky Sports, revealed a resounding surprise, after confirming that this competition could end with a meeting for the two in one team in the final days of their football career.
These speculations came after news of the possibility of terminating the Portuguese player's contract by mutual consent with Manchester United and leaving for free, on the condition that he abandon the rest of his contract, after the statements he made recently, in which he attacked the club's management and its Dutch coach, Eric Ten Hag.
In the event that Ronaldo becomes a free player, Paris Saint-Germaine may be interested in including Ronaldo to complete the dream team that may bring him together with Messi, Neymar and Mbappe, according to Sky Sports.
The network said that the only one who opposes that plan is Luis Campos, the sporting director of Paris Saint-Germaine, who insists on having fewer players at a lower age rate.
In a previous statement to the Spanish newspaper "Mundo Deportivo", Lionel Messi seemed enthusiastic about this idea when he said: "If we play together, I think I will not hesitate to pass the ball to him (referring to Ronaldo), Real Madrid noticeably misses his scoring influence.
Ronaldo later commented in a statement on the sidelines of the Champions League draw when he was a player in Italian Juventus: "We have shared the platform for the best player for 15 years, I do not remember any couple of players did that before.