Four Jordanian players qualified for the final of the World Karate Championships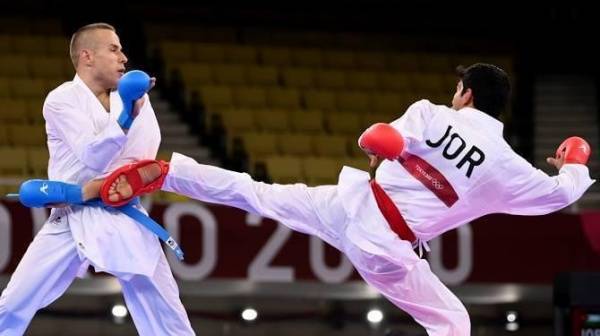 Al-Anbat -
Alanbat-Abdullah Dabash
Our National Karate Team continued to shine in the World Junior, Youth, and Under-21 Championships held in the Turkish city of Konya after the player Abdullah Hammad qualified on Friday for the final of the Under-21 competition.
At the end of the third day, the national team has four players who have qualified for the finals, which will be held tomorrow: Walid Qatamish (weight under 70 kg-junior), Saif Bani Faris (weight under 76g-youth), Yousef Nufal (weight above 76kg-youth) and Abdullah Hammad (weight under 67 kg-under 21 years).
5 Jordanian players compete for bronze medals: Wasim Salama (weight under 55 kg-youth), Ahmed Abu Hazeem (weight under 61 kg-youth), Bashar al-Faouri (weight under 68 kg-youth), Hassan Maasarwe (weight under 75 kg-under 21 years) and Mohammed al-Ja 'afari (weight under 84 kg).