Announcement of the preliminary list of young women's team participating in the West Asian Championship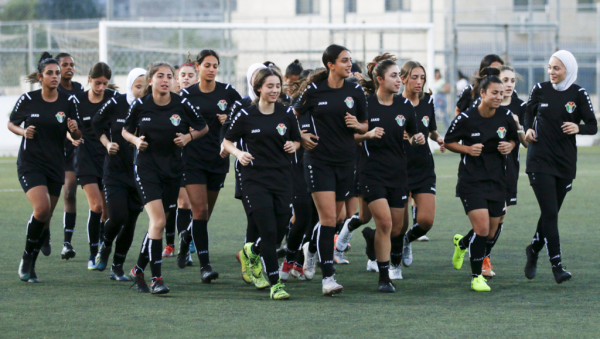 Al-Anbat -
AlAnbat- Adel Fareed
The national women's football team for young women under the age of 20 announced its preliminary list in preparation for participation in the West Asian Women's Championship 2022, which will be held in Lebanon from 17 to 26 October.
The team conducted its first training on Sunday, at the polo stadium in Al-Hussein Youth City, led by coach Khaled Nemer, and in the presence of the initial list of players, which includes: Sarah Al-Tamizi, Zara Al-Rawashdeh, Marah Abbas, Canada Al-Teet, Rama Abu Sondos, Alia Hassan, Raneem Al-Daoud, Sophia Haddad, Afnan Hammad, Maya Owaisat, Tolin Al-Shweyat, Rania Salameh, Lamar Ibrahim, Rose Ali, Aseel Murad, Lian Obeid, Rital Al-Shobaki, Yasmine Al-Ajrab, Tamara Ahmed, Taqi Ghazi, Joud Al-Abadi, Sirine Ahraibi, Guevara Al-Tamimi, Diana Al-Jolani Jannat Maatouk, and Rama El Khachouk.
Coach Khaled Nimer said in a press release that the current period will see friendly matches held with professional clubs and grades, to stand at the technical level for all women players, before the official list of participants in the West Asian Championship is announced.
The draw for the tournament will be drawn at 1 pm on Thursday, the 29th of this month, where the team will participate in the competitions alongside the teams of Lebanon, Syria and Iraq.