Royal Scientific: Networking the local community with workshops on climate change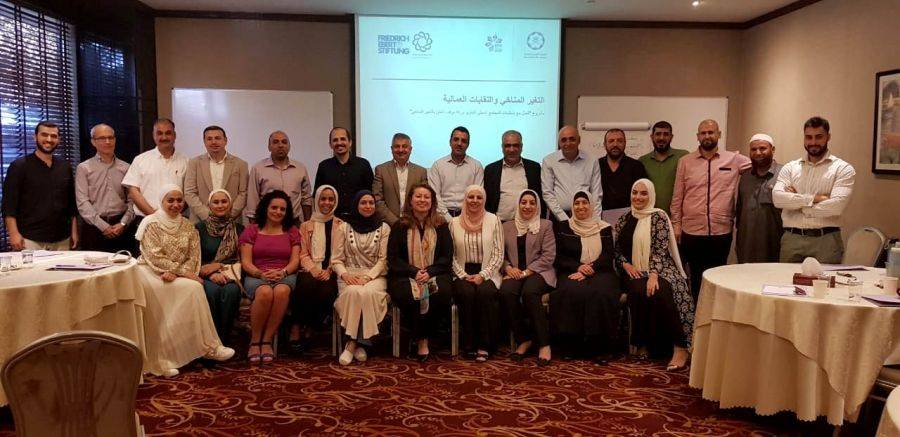 Al-Anbat -
Al - Anbat - NEVEEN - AL - JARRAH
The Royal Scientific Society organized a series of workshops focused on engaging the local community in climate change issues in cooperation with the Regional Energy and Climate Office for the Middle East and North Africa at the Friedrich Ebert Foundation.
The association said in a statement today, Monday, that the project, which was titled "Involving the local community in climate change issues", aims to organize a number of awareness workshops throughout the Kingdom, interspersed with discussion sessions to come up with recommendations and proposals related to strengthening the work and integration of various parties into climate action at the level the National.
The association added, that the outputs of these workshops will be interconnected with the Ministry of Environment as the focal point with the secretariat of the United Nations Convention on Climate Change, to study the possibility of adopting and integrating them within the strategic and executive plans of the government and presenting it at the 27th Conference of Parties to be held in Egypt.
Representatives of civil society institutions and relevant authorities who have expertise in the sectors of tourism, biodiversity, forests, water and agriculture, waste, universities, industry, the private sector, trade unions and youth participated in the two-month workshops held in Amman, Ajloun, Aqaba and Deir Alla.