"Anti-Corruption" launches an updated version of its application on smart phones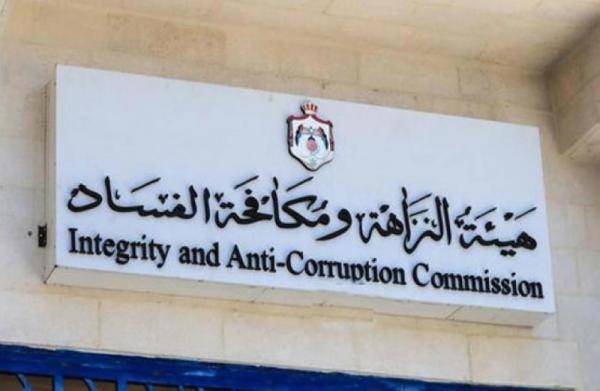 Al-Anbat -
Al-Anbat - Rahaf Qawasmi
The Integrity and Anti-Corruption Commission announced the launch of the updated version of its smart application on mobile phones and tablets operating on the iOS and Android operating systems.
The authority confirmed that developing its application on smart phones comes within the framework of supporting its efforts to develop anti-corruption mechanisms, and based on its plan for electronic transformation and keeping pace with the e-government system, and with the aim of reducing direct communication with service recipients, which limits the commission of many acts of corruption such as wasta, nepotism and bribery crimes. .
The authority has made it clear that it is constantly seeking, through the development of the tools and channels available to it, in order to reach all segments of society to consolidate the system of national integrity, enforce the law, prevent corruption and reduce its effects at the national level, in a manner that establishes a national anti-corruption environment.
The updated version of the smart application is distinguished by its interactive design, which gives users more privacy and confidentiality, and allows them to easily and conveniently browse the application at any time and from anywhere, and to benefit from the services provided through it, which are to send complaints or information on suspicions of corruption, and view the news, activities and achievements of the authority, In addition to allocating a window to receive complaints about investment in order to facilitate the communication of investors, businessmen and stakeholders with the authority, the application also enables the browser to enter the authority's official website and its pages on social media channels (Facebook, Twitter, YouTube), obtain the coordinates of its geographical location and use it to access To its main building, the application also allows the browser to communicate directly by phone with the authority by pressing the (contact us) icon.
The authority pointed out that the smartphone application can be downloaded for iOS devices through (App Store) and for Android devices through (Google Play Store).
You can download the application via the following links:
For Android devices through (Google Play Store) https://play.google.com/store/apps/details...
For iOS devices through (App Store)
https:// apps.apple.com/jo/app/id1388986345