Gaza sees 4 Covid-19 fatalities, 284 new cases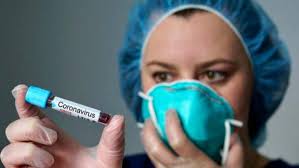 Al-Anbat -
The Ministry of Health in the Gaza Strip has announced 4 additional Covid-19 fatalities and 284 new cases were recorded in the coastal enclave during the past 24 hours.
In its daily coronavirus report released on Saturday, the ministry said 1,851 lab Covid-19 tests were administered during the last 24.
405 additional patients have left hospitals, bringing the tally of recovered cases so far to 40, 533, according to the ministry's figures.
To date, the ministry indicated that the total caseload has risen to 47,579, of which 6,568 are active cases, while the death toll has jumped to 478