Jordan capable of becoming gateway to Mideast: says envoy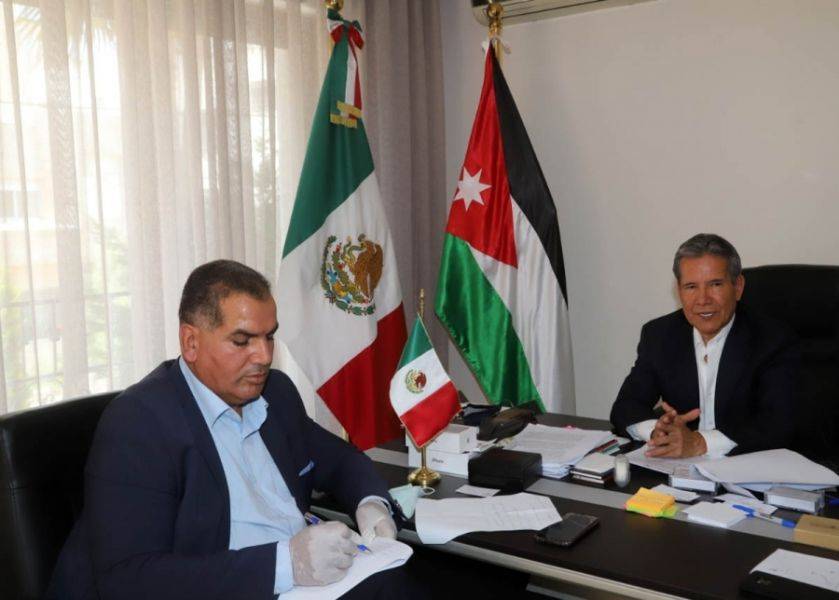 Al-Anbat -
Jordan's key geographical location and political stability make it a gateway to the Middle East and a regional hub, Mexican Ambassador to the Kingdom, Roberto Rodriguez Hernandez said on Wednesday.
Speaking to the Jordan News Agency (Petra) on the 45th anniversary of the establishment of diplomatic relations between Mexico and Jordan, the envoy praised the Kingdom's efforts to curb the spread of the COVID-19 pandemic.
"The coronavirus crisis creates a new and important opportunity for boosting bilateral trade cooperation," the ambassador highlighted, noting that the two sides are set to sign a free trade agreement, especially since they have free trade agreements with the United States and Canada, in addition to a customs exchange deal.
"Among the top 25 merchandise exporting countries to Jordan, Mexico ranked 23rd in 2019, as the value of its exports to Jordan reached JD107.8 million while its imports from the Kingdom stood at JD8.7 million," noting that garments, agricultural equipment and mineral fertilizers are the main products exported to Mexico from Jordan, while vehicles, chickpeas, nucleic acids, gas containers and chocolates represented the most imported products from Mexico.
Talking about tourism, Hernandez said that more than 18,000 Mexican tourists visited the Kingdom in 2019, which is double the number recorded the year before, adding that "Mexico's population stands at around 126 million, 60 percent of whom are Catholic Christians, and they are interested in visiting religious locations, including the Baptism site, Petra and other areas."
During the interview, the ambassador also stressed his country's support for various regional issues, particularly the Palestinian cause, underscoring the importance of achieving the two-state solution via direct negotiations.
The ambassador also appreciated Jordan's stance in supporting Mexico in its bid for membership in the UN Security Council (2021/2022).