280 new COVID-19 infections in West Bank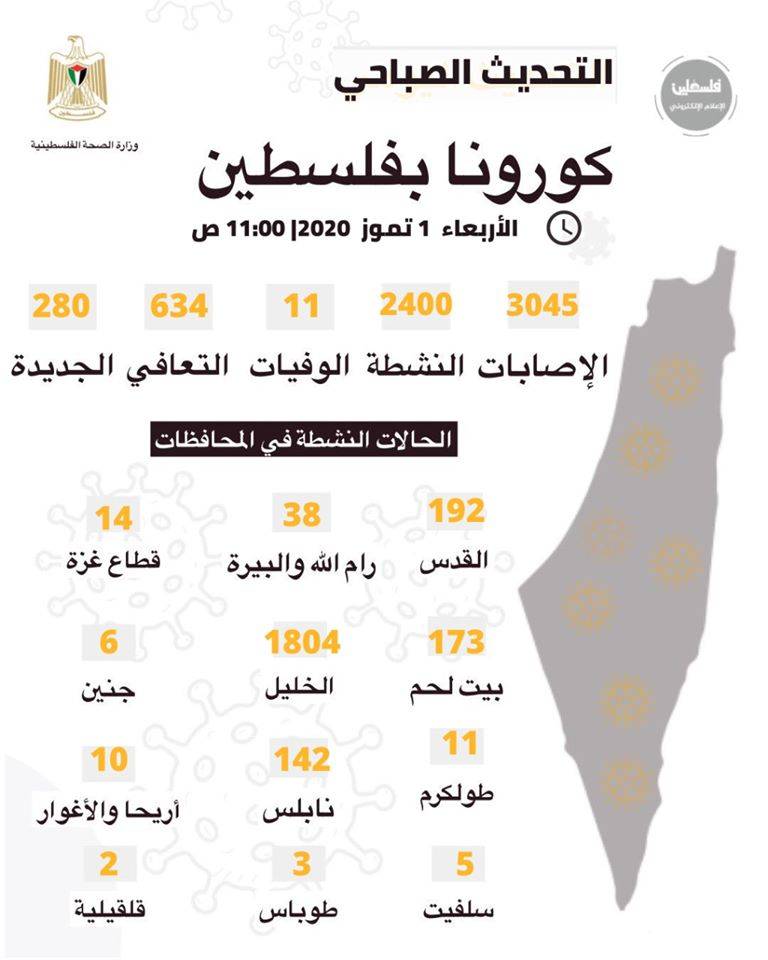 Al-Anbat -
The Palestinian Ministry of Health announced on Wednesday that 280 new coronavirus infections were recorded across the Israeli-occupied West Bank.
The new infections were 199 in Hebron, 4 in Tulkarem, 47 in Bethlehem, 17 in Nablus, 10 in Ramallah and 3 in Jericho and the Jordan Valley in the West Bank, the ministry said in a statement.
It added that 11 of the cases were in intensive care, 3 of them on ventilators and were in a critical condition.
The new cases raised the COVID-19 caseload in Palestine to 3,045 and the number of active cases was 2,400, while 634 patients have recovered and the number of deaths stood at 11.