Jordan gearing up for 5G services: TRC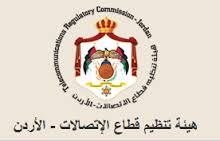 Al-Anbat -
The Telecommunications Regulatory Commission (TRC) said that Jordan is preparing to introduce the 5th generation cellular network (5G) technology in a move that aims to make the Kingdom a frontrunner in bringing advanced services to the market.
Chairman of the TRC, Ghazi Jabour, said the commission spoke to the country's three mobile telecommunications service providers, Zain, Orange, and Umniah, about conducting technical experiments to operate the 5G technology using the 3640-3700 MHz and 3740-3800 MHz frequency bands.
In a press statement, Jabour pointed to the TRC's keenness to provide the necessary support for the implementation of these experiments, noting that this comes under royal directives to create an investment environment capable of providing services and boost partnership with the private sector.
The TRC is also keen on preparing the requirements and appropriate environment to accommodate 5G services in the local market in coordination with the service providers, he added.
He stated that the goal is to introduce these services in the near future, make it available to users at a reasonable cost, and bring in investors from the private sector.
5G is marked by its high speeds of transferring large data and its integration with advanced technology based on modern techniques, allowing it to become an economic platform that supports the transition to a digital economy and the concepts of the Fourth Industrial Revolution, Jabour said.
He pointed out that the network also provides services and applications in the health, education, transport, water, industry and smart cities sectors.